Devils star Hall to return this week?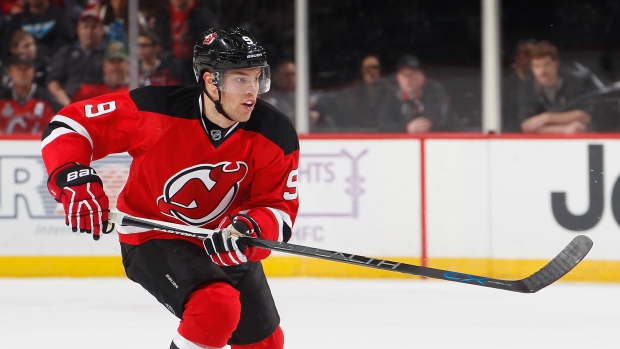 The New Jersey Devils could receive a boost to their lineup this week with the return of star forward Taylor Hall.
Hall joined the team for their flight to Winnipeg on Monday and though he won't play against the Jets Tuesday night, his return could come on their road trip.
Neither Hall or coach John Hynes ruled out the star forward returning to the lineup for Thursday's game against the Chicago Blackhawks or Saturday's contest againt the Nashville Predators.
"We're going to see how he does through practices and see how he does near the end of the week," Hynes told NorthJersey.com. "We'll see where he is after a few more days of practices."
The 25-year-old winger underwent knee surgery on Nov. 16 and was expected to miss three-to-four weeks.
"I don't think I'm rushing anything," Hall said after taking part in practice Monday. "I've been able to heal quickly and I've worked hard to put myself in this spot and get back as soon as I can."
He owns five goals and 12 points in 14 games this season. The team is 1-3-2 since Hall's injury, dropping the Devils to 10-6-5 on the season.