Devils waive Zubrus for purpose of buyout
The New Jersey Devils have moved on from Dainius Zubrus. The team announced on Wednesday that they had placed the 37-year-old forward on unconditional waivers for the purpose of a buyout. A veteran of 19 NHL seasons, Zubrus had four goals and six assists last season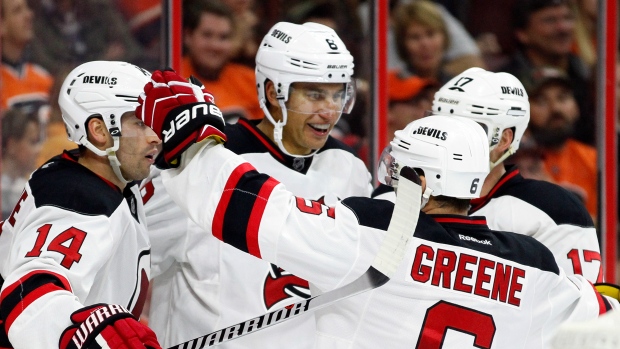 The New Jersey Devils have moved on from Dainius Zubrus.
Zubrus, 37, was set to make $3.1 million this season, the final year of his deal.
The Lithuanian is a veteran of 19 National Hockey League seasons spent with the Philadelphia Flyers, Montreal Canadiens, Washington Capitals, Buffalo Sabres and the Devils where he spent the past six seasons.
His best offensive output came in the 2005-2006 season as a member of the Capitals when he scored 23 goals and added 34 assists.
In 74 games last season for the Devils, Zubrus had four goals and six assists.