Doan joins Canada's staff at Worlds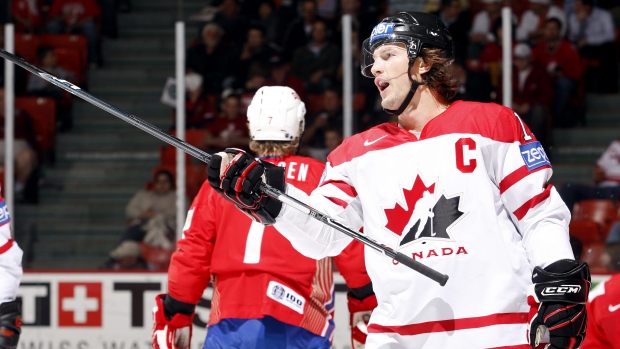 Shane Doan has joined Canada's management team at the world hockey championship, working with general manager Jason Botterill as a consultant.
Doan was at the team's practice for the first time on Monday, four days ahead of Canada's tournament opener against Finland on Friday.
The 42-year-old retired two years ago after 21 NHL seasons. He represented Canada at the worlds six times in his playing career, winning gold twice and serving as captain three times. Doan also played for Canada at the 2006 Olympics and the World Cup in 2004.
Canada failed to medal the worlds last year for the first time since 2014. In Slovakia, they will be looking to win their first gold since 2016 and just their third since 2008.