Dodgers, Indians strike first as trade deadline approaches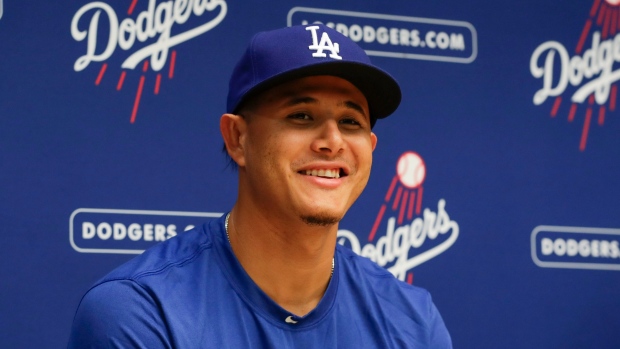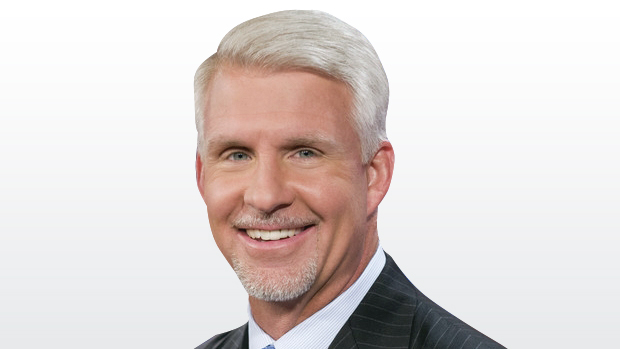 The Major League Baseball trade deadline is still 11 days away, so there is plenty of time for buyers to upgrade their rosters. But two of the biggest impact players – Manny Machado and Brad Hand – are already off the board.
The Los Angeles Dodgers finalized a deal Wednesday that sent five players to the Baltimore Orioles for Machado. A free agent at the end of the season, Machado slots in at shortstop for the injured Corey Seager. The 26-year-old is having a career season (.315/.387/.575), with 24 homers and 65 RBI at the break.
His acquisition was a quadruple victory for the Dodgers. They not only got him, but also kept him away from the Milwaukee Brewers, Philadelphia Phillies and Arizona Diamondbacks. The Dodgers are definitely the team to beat in the NL West and arguably in the NL as a whole.
The Cleveland Indians addressed their biggest need on Thursday by upgrading their bullpen. The San Diego Padres sent lefty closer Brad Hand to Cleveland, along with right-handed submariner Adam Cimber, in exchange for the Indians top prospect (No. 15 in baseball) catcher Francisco Mejia.
Cleveland has had one of the best bullpens in baseball over the past few years but this season their pen is 6-16 with a 5.25 ERA (ranked 29th). Veteran relievers Andrew Miller and Cody Allen are both free agents at the end of the season. Hand is under control through 2021 and Cimber through 2023. They can be key cogs for years to come. That's why the Indians were willing to part with Mejia who is a top-flight switch-hitting catcher. He will be an all-star backstop.
This is a bold move by the Indians who made the preemptive strike to land Hand, keeping him from the Boston Red Sox, New York Yankees and Houston Astros – all of whom had been mentioned as interested in the lefty.
There are still plenty of good players to be had. Here is my top-10 list of remaining trade candidates:
Mike Moustakas (3B, Kansas City Royals)
Moustakas, 29, (.249, 19 HR and 58 RBI) is a fallback option for teams that lost out on Machado. He's a veteran with playoff experience who is both a great teammate and clutch player. He has a one-year contract with a $6.5 million guarantee with a mutual option for 2019 for $15 million. The Braves would be a good fit for him. There has been talk that the Yankees would consider moving him to play first base.
Brian Dozier (2B, Minnesota Twins)
Dozier, 31, (.738 OPS, 16 HR and 48 RBI) is a free agent after the season and is making $9 million this year. He has had huge second halves in 2016 and 2107 with 28 and 21 homers respectively. He is an emotional player and a leader who could make a big impact for a contender. He's being targeted by the Brewers as a Plan B for losing out on Machado. The Red Sox have inquired on him as well.
Wilson Ramos (C, Tampa Bay Rays)
Ramos, 30, is having tremendous offensive season (297/.346/.488) with 14 homers and 53 RBI. He was elected to the AL all-star team but was unable to participate as he is on the disabled list with a strained hamstring. He's a quality veteran backstop with solid defensive skills. The Washington Nationals have considered bringing their former catcher back to D.C. where he played from 2010-16. The Brewers are considering him as well. He is a free agent at season end and is making $10.5 million in 2018.
Zach Britton (LHR, Baltimore Orioles)
Britton, 30, is fully healed from the Achilles injury which ended his 2017 season prematurely. He's a free agent at the end of the season who is making $12 million. His overpowering sinker is back, as well as his slider. He can be a setup man or closer. Remember, he was almost traded to Houston last year before the Orioles pulled him back and canceled the trade. With Hand off the board, Britton is the next man up. The Astros, Yankees and Red Sox have all been tied to him.
Adam Jones (OF, Baltimore Orioles)
Jones, 32, is a free agent at the end of the season. He still can hit (.275/.299/.423 with 10 homers and 36 RBI) and makes plays on every ball he gets to. He doesn't have the range he once did but he can still play a decent centre field. Jones is the kind of guy who could really elevate his game if traded to a contender. He's been tied to the Indians, Phillies and Giants in trade rumours. He is making $17 million in 2018.
Whit Merrifield (2B, Kansas City Royals)
Merrifield, 29, is a late bloomer who can play second base, shortstop or third base. He can even play a little outfield. He's a leadoff hitter (.307/.378/.434 with 5 homers and 17 stolen bases) but can hit anywhere in the lineup. Merrifield is not a free agent until 2023. He is a mature, intelligent player who has been connected to Philadelphia, Milwaukee, Atlanta, Boston and Cleveland.
Jeurys Familia (Closer, New York Mets)
Familia, 28, is a free agent at the end of the season who is making $7.925 million. He still has the explosive sinker and nasty slider. He walks more hitters than one might like but he is a groundball machine who keeps the ball in the ballpark. Plus, he has appeared in the postseason and has pitched to a 2.30 ERA in October. He can close games but would handle being a setup man as well. He could be a good fit with the Astros, Cubs Braves or Giants.
Eduardo Escobar (INF, Minnesota Twins)
Escobar, 29, is a versatile baseball player. He can start every day at shortstop, second base or third base. He can even play some outfield. He is a tough out (.271/.327/.507) with 51 extra base hits and 57 RBI. He's a free agent at the end of the season and is only making $4.85 million this year. He fits the needs of the Braves (3B), Brewers (SS), Diamondbacks (SS), Indians (2B/3B), or Phillies (SS/3B).
J.A. Happ (LHS, Toronto Blue Jays)
Happ, 35, is a free agent at season's end and is making $13 million this year. He is 10-6 with a 4.29 ERA on the season but has given up 18 runs (13 earned) in 12 innings over his last three starts in games against the Tigers, Yankees and Red Sox. Clubs still have interest in him despite the struggles, but they may need to see a good start before pulling the trigger on a deal. The Mariners, A's, Braves, Yankees and Phillies have all scouted him and checked in with Toronto on what it would take for a deal.
Michael Fulmer (RHS, Detroit Tigers)
Fulmer is just 25 years old and isn't a free agent until 2023, which is why he has more value than his 3-9 record and 4.50 ERA would suggest. He had ulnar nerve transposition surgery last off-season and still hasn't returned to form. He is a battler and competitor and is well-respected by scouts. He could upgrade a number of pitching staffs and his controllability is enticing. The Yankees, Braves, Brewers, A's, Phillies and Mariners would all be good fits for the young righty.
Other players who could be traded:
Starting Pitchers: Cole Hamels (Texas Rangers), Zack Wheeler (N.Y. Mets), Nate Eovaldi (TB Rays), Tyler Skaggs (LA Angels), Matt Harvey (Cincinnati Reds)
Relievers: Brad Brach (Baltimore), Fernando Rodney (Minnesota Twins), Sergio Romo (Tampa Bay Rays), Keone Kela (Texas Rangers), Jake Diekman (Texas Rangers), Seunghwan Oh (Toronto Blue Jays), Fernando Rodney (Minnesota Twins), Joakim Soria (Chicago White Sox), Craig Stammen (San Diego Padres)
Infielders: Adrian Beltre (3B, Texas Rangers 10/5 rights), Josh Donaldson (3B, Toronto Blue Jays), Elvis Andrus (SS, Texas Rangers) Asdrubal Cabrera (2B-NY Mets), Jose Iglesias (SS-Detroit Tigers), Josh Harrison (2B-Pittsburgh Pirates)
Players who won't be traded unless their club gets an overwhelming offer: Jacob deGrom and Noah Syndergaard (SP, New York Mets) Chris Archer (SP, TB Rays), J.T. Realmuto (C, Miami Marlins), Jonathan Schoop (2B, Baltimore Orioles), Scooter Gennett (2B, Cincinnati Reds) Carlos Martinez (SP, St. Louis Cardinals), Raisel Iglesias (RP, Cincinnati Reds)
Spitting Seeds
- Commissioner Rob Manfred makes himself available to the media and fans during the all-star break to answer questions about any number of issues. Often, he gets asked about how baseball can better market its players. He was asked about marketing Mike Trout and answered honestly: "Mike's a great, great player and a really nice person, but he's made certain decisions about what he wants to do and what he doesn't want to do, and how he wants to spend his free time and how he doesn't want to spend his free time," Manfred said. "That's up to him. If he wants to engage and be more active in that area, I think we could help him make his brand really, really big. But he has to make a decision that he's prepared to engage in that area. It takes time and effort."
Trout responded when told about Manfred's comments: "I keep telling you guys, I do as much as I can. But it's a long baseball season. I got to pick and choose when I want to do things and go from there." He later stated, "I have received lots of questions about Commissioner Manfred's recent statement. I am not a petty guy and would really encourage everyone to just move forward. Everything is cool between the Commissioner and myself. End of story. I am ready to just play some baseball!"
Manfred wasn't being critical of Trout in his response; he just stated a fact about choices that Trout has made so far in his career. The reactions to Manfred's comments were pretty extreme. Many people took his comments and ran with them and became critical of Trout's reluctance to be used by MLB to grow the game.
The Angels issued a response in defence of their star Wednesday, praising him for "prioritizing his personal values over commercial self-promotion." The Angels statement wasn't directed at Manfred, but rather to those who interpreted his comments as a criticism of Trout. I would have done exactly what they did to defend their star.
There are no perfect players but Trout is as close to one as I have ever seen. He checks every box. If his biggest weakness is that he spends his extra time visiting hospitals and schools instead of making money for himself doing commercials I think we should celebrate him and not criticize him. He can play for my team anytime. In fact, I will take a team full of Mike Trouts.
- Manfred also made his hope of expansion clear this week. He realizes that MLB has to address the stadium issues in Tampa and Oakland before expansion, but it is clearly on his radar. One thing the owners love is expansion. The fees the last time the league expanded were $130 million for each of the Arizona Diamondbacks and Tampa Bay Devil Rays. The next time the league expands the fees could be more than $200 million for the two clubs. Owners typically extend the contracts of commissioners who get them nice expansion fees. Manfred mentioned Charlotte, Nashville, Portland, Las Vegas, Montreal, Vancouver and possibly cities in Mexico.
- Shohei Ohtani has been medically cleared to start throwing and working his way back to the mound. It will be interesting to see how his ailing elbow responds. We know he has a partial tear to the ligament in his elbow. Another setback with his throwing program could lead him to Tommy John surgery. This is a critical couple of weeks because it will likely determine whether Ohtani will play in 2019 or spend the year rehabbing from surgery. It's a shame because Ohtani has been everything he was thought to be.
- Milwaukee Brewers pitcher Josh Hader will not be fined or suspended for his homophobic and racist tweets from seven years ago. The tweets, from when Hader was 17 years old and not in professional baseball, came to light during the All-Star Game. He quickly apologized, showed remorse and made it clear he would accept whatever punishment was headed his way. He said it was not indicative of what he thinks or of his character. He called them stupid and immature comments. He made no excuses.
After discussions with the Brewers, and taking into account the sincerity of his apology and acceptance of responsibility, the commissioner decided Hader needed to go through sensitivity training and participate in diversity initiatives. There is no place in the game or world for the comments Hader made in the past. But the fact that they were made before he was in professional baseball makes discipline more complicated. Education seems like an important first step.
The most comforting aspect of all of this is that Hader's teammates Lorenzo Cain and Jesus Aguilera have both said positive things about their relationship with him and Hader's sincerity in his apology. It backs up his statement that the comments were not a true indicator of his character. Players spend more time with each other than their families during the season. If he had discriminatory inclinations they would show themselves at some point to his teammates. The seemingly have not. Hopefully Hader and others can learn from this situation.