Domi: 'By no means did I want to hurt' Ekblad
Max Domi was apologetic Friday when asked about his punch that left Florida Panthers defenceman Aaron Ekblad with a broken nose and landed him a him a five-game preseason suspension. "By no means did I want to hurt him," Domi said, per TSN Radio 690 Montreal. "I feel bad about it... I hope he's okay."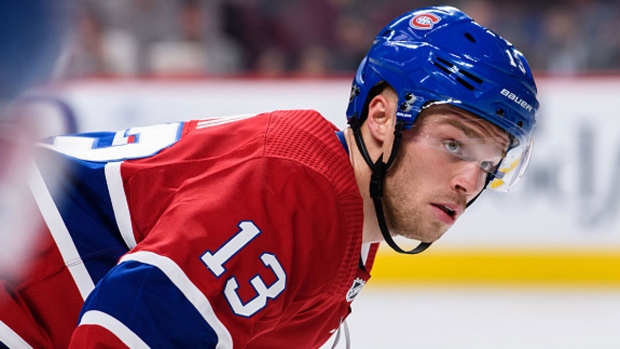 Max Domi was apologetic Friday when asked about his punch that left Florida Panthers defenceman Aaron Ekblad with a broken nose and landed him a him a five-game preseason suspension.
"I feel bad about it," Domi said Friday. "It's not the way I wanted to handle that. It's an emotional game, obviously I'm an emotional player. I've known Aaron for a long time, grew up playing against each other. We always play hard, always battle, whether it was in minor hockey, junior, national level and now the NHL too.
"By no means did I want to hurt him. I feel bad about it and I hope he's OK. But, you know what, gotta suffer the consequences of it and it's unfortunate but it is what it is and I respect the league's decision."
The Canadiens forward was suspended for the remainder of the preseason for the right hook he landed on an unsuspecting Ekblad in the third period of Wednesday's game.
While Panthers goaltender Roberto Luongo called the punch by Domi "a gutless play" Wednesday night, the Canadiens defended Domi's actions.
"The two were arguing with one another," Canadiens winger Jonathan Drouin said after the 5-2 loss. "I saw a pretty big slash from Ekblad on Max, and Max just took matters into his own hands. It's also Ekblad's fault for not protecting himself."
And head coach Claude Julien added "these are things that happen in a hockey game."
Ekblad also spoke on the punch for the first time Wednesday, vowing there would be revenge for the incident.
"It's kind of a gift... I don't want to comment too much on the league's decision, but I think it's wrong," Ekblad told the Panthers' website of Domi's suspension. "That's life, though."
"It's dumb. I think he's stupid for doing it," Ekblad continued. "In the end it's hockey. That's the way it goes. Scores will get settled at a later date."