Dos Santos beats Tuivasa at UFC Fight Night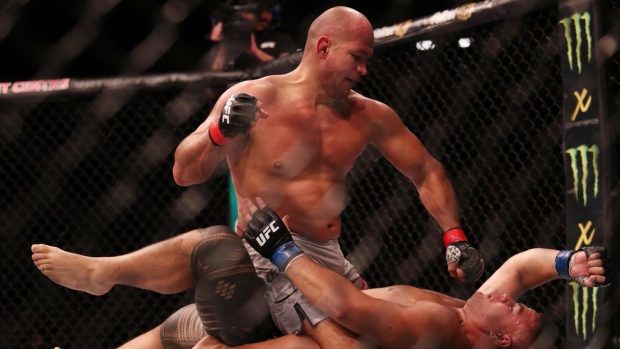 Former UFC heavyweight champion Junior Dos Santos defeated Tai Tuivasa in the second round Saturday at UFC Fight Night 142 in Adelaide, Australia.
Dos Santos moves to 20-5 with the victory, while Tuivasa drops to 8-2.
The finish came at the 2:40 mark when Dos Santos got the knockdown and scored several blows before the fight was called by referee Herb Dean.
Following the fight, Dos Santos called for a rematch against Alistair Overeem, who knocked him out in December of 2015.