Dreamer happy as head of House-hold
Tommy Dreamer's House of Hardcore promotion celebrates its fourth anniversary in July. The ECW legend spoke with TSN.ca about the evolution of his company ahead of Saturday night's show in Niagara Falls, Ontario, as well as recent developments with WWE Heavyweight Champion Roman Reigns and Ryan "Ryback" Reeves.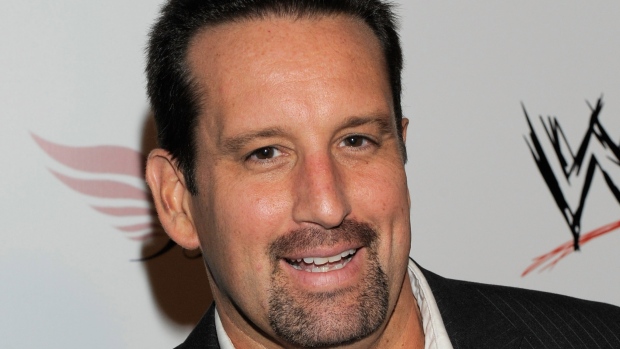 Just as he has in the ring during a wrestling career that spans over 25 years, Tommy Dreamer is showing the same remarkable longevity as a wrestling promoter.
Dreamer's House of Hardcore promotion hits the Scotiabank Centre in Niagara Falls, Ontario on Saturday night for its 14th event since July of 2012 and its second in Canada.
Reflecting on his promotion heading towards its fourth anniversary, Dreamer – born Tommy Laughlin – spoke to TSN.ca ahead of Saturday's event, one headlined by Peterborough, Ontario's Bobby Roode facing off against Eric Young of Florence, Ontario.
When it comes to independent wrestling promotions, sticking around for four years is an eternity and Dreamer knows he's lucky.
"I said that I just wanted to do one event and the moment I lost any money, it would be over," said Dreamer. "Now I'm at 14 and the ball keeps rolling. Last time in Toronto (in July 2015), I set the attendance record for the Ted Reeve Arena, which was really, really cool. I'm hoping to do that on Saturday in Niagara Falls."
There are a number of reasons for a short shelf life for an independent wrestling promotion in 2016, but chief among them is the niche nature of the product. If the pro wrestling audience is a niche market on the whole, then fans looking outside of the likes of World Wrestling Entertainment are a niche of a niche. Dreamer understands the need to make an impression quickly and do his best to ensure repeat customers.
"Every show to me is my own WrestleMania," Dreamer, 45, says of his philosophy. "Every show should matter. I don't want to have fans just leaving an event. I want them to be physically and emotionally exhausted and drained from coming to my show, but also wanting to come back for another."
A wrestling fan since boyhood, Dreamer is mindful of families in his audience.
"For my target audience, I try not to have cursing," he says. "I don't think it's needed and I remember myself being a kid and going to wrestling . Some of my greatest moments with my father and my friends were at professional wrestling. I've been going to events since I was nine. My target audience is just the wrestling fan. My slogan is 'No Politics. No BS. Just Wrestling.' That's who I really want. You watch (WWE) Monday Night RAW, you watch SmackDown, but I want to show an alternate version or give people a different vision of professional wrestling."
While House of Hardcore remains a pet project of Dreamer's, running such an enterprise isn't without its headaches. The minutiae of behind-the-scenes work can become taxing and it's something that the Yonkers, New York native hopes to have some assistance with in the future.
"Contacting the wrestlers and putting together the card is the easy part, but then there's negotiating people's travel and dealing with buildings and everything," Dreamer says. "I can see why Vince McMahon is the way he is because you want to micromanage everything. You want to be on top of it because at the end of the day, it's your company, but at times you need people who definitely can help you with other things. Until my company grows where I can pay other people a wage to do all that stuff, I've got to continue that."
For Dreamer, booking – or the putting together the in-ring programming - a show is second nature because it's something that he's been doing all the way back to his Extreme Championship Wrestling days, where he earned his "Innovator of Violence" nickname.
"I was booking myself in ECW from the feud with Raven (in 1995)," Dreamer says. "(ECW owner and promoter) Paul Heyman took a young kid and allowed him to sit next to him in the car and I would book out the shows with him. I used to have a wrestling dice game where it was like fantasy booking and I guess I kind of learned that way, too. It's so much just being a fan. I will look at from a business point of view and say here's how many people I can put in a stadium or an arena, here's how much certain guys cost and now, what matches do I want to see? I would love to have The Rock wrestle on my show. I would love to do The Rock versus Steve Austin, but I do not have WWE money to make that happen. So it's based on who's available and who I want to see."
Dreamer takes Heyman's lead when it comes to keeping some of his show a surprise.
"The same thing we did in ECW, I also do a lot of unadvertised surprises of wrestlers," says Dreamer. "You look at a show like the Royal Rumble – nobody really cares about the Royal Rumble, they care about who's coming out next. I like to give people an unadvertised surprise to say, hey, thanks for coming. We kind of have that rock 'n' roll mentality of give the fans everything you possibly could so they have to come to another event."
It doesn't hurt that Dreamer's decades in the business have left him with a thick rolodex when it comes to potential show participants. Since the promotion began, House of Hardcore has featured the likes of ECW stalwarts, The Sandman, Raven and Lance Storm, as well as current WWE stars in Kevin Owens, AJ Styles and Austin Aries.
"I'm still a fan and I will die a fan and that's just how I go about doing this," Dreamer says. "What do the fans want to see? Last time (in Toronto), I did the (New Japan Pro Wrestling's) Young Bucks versus the (WWE's) Dudleys and it was a great match. This time (in Niagara Falls), I fell into even more luck and I'm doing an all-Ontario main event, which hasn't been done (by an American promotion) since like the '70s. Eric Young versus Bobby Roode and it turned out both of these guys just signed with the WWE, so it's 'Let's say goodbye to two of your own.' You're probably never going to be able to see them on this scale again, because they're going to be in the WWE system."
Having recently finished up a four-month run in the WWE earlier this year, Dreamer still keeps abreast of the goings on in the company he called home for a decade at the turn of the century.
On Friday, the WWE released eight performers from the mid-card and lower, most notably Stu Bennett, who performed under the name Wade Barrett. While unrelated, the releases come on the heels of former WWE Intercontinental Champion Ryan "Ryback" Reeves asking to be removed from television while he negotiates a new contract with the WWE.
Reeves took to Tumblr to explain his reasons for leaving television and cited a wage gap among performers as one of the stumbling blocks in coming to terms on a new deal. Reeves argued for a more egalitarian pay structure that would see wrestlers compensated on an equivalent level, regardless of place on the card.
"Why not pay the talent equally?" Reeves wrote. "The winners (of matches) have more (merchandise available for fans to purchase) as it is, or are supposed to anyways, so they get that extra perk, but why make the guy who is told to and agrees to lose earn less and sacrifice spots in big pay-per-view match ups, etc.? This is one of the major problems with wrestling and WWE today. Most guys take great satisfaction in helping making other talent, the bitching and the moaning we always hear about stems from the fact they know they are ultimately, over time, going to make less and live in fear of being released."
While Dreamer understands where he is coming from, he thinks Reeves' concept is an unrealistic one.
"I give him respect and props for voicing his opinion, but I look at wrestling from a regular business model," Dreamer explains. "We're here in Toronto and Jose Bautista is the big conversation. 'They should re-sign him.' Well, he's batting about .220 right now and he's 30-some odd years of age, so maybe the Blue Jays are right in not re-signing him. It's different in that that sport is based on athletic ability. However in wrestling, it's based upon what somebody feels – and that somebody would be Vince McMahon – about how he can draw money off of you. There is a way, business-wise, to say if we put everybody's shirts out there, whose shirts are they going to buy? And that's how we can make the decision. To me, if Zack Ryder is the number-one shirt seller, guess what? He should be pushed."
Dreamer cites an example of a worker in House of Hardcore to further illustrate his stance.
"I have a guy in my own company in Tony Nese, who is one of the better wrestlers that I've ever seen, but a lot of people don't know his name," Dreamer says. "I'm pushing him, but until he's at that level - and I want to have Tony Nese be my main eventer - if he's not at that level or drawing in those fans, then why should he be paid X amount of dollars if someone else is drawing in those fans as the main event?"
While the WWE has the Reeves issue to contend with in private, there is the very public matter of Roman Reigns.
The current WWE Heavyweight Champion, Reigns is positioned as the company's top babyface, but is more often than not, getting booed out of the building. It's come to the point that the WWE has been forced to edit the negative crowd reactions out of their taped shows. Though it might stand to reason that the obvious solution to the problem would be to turn Reigns heel, the company has been reticent to do so and is insistent on moving forward with the 30-year-old in a good guy role.
Dreamer points to the rise of Twitter as one of the main reasons why it's becoming increasingly difficult for the WWE to avoid calls from its fans for change.
"Social media has changed the face of professional wrestling," Dreamer said. "You think about two years ago, it changed the main event of WrestleMania (Fan favourite Daniel Bryan was added to a WWE Heavyweight Championship match at WrestleMania 30 featuring Dave Batista and Randy Orton after a public outcry). To me, the guy in WWE is Dean Ambrose. That's who the people are so well behind and could be the face of the company. There's a lot of other guys. Roman Reigns, for me, is also a great choice for where he's at because he always gets reactions. What will happen, to me, if you turn him heel, then they will start cheering for him."
Still, Dreamer thinks fans calling for Reigns to turn heel might get their wish upon the return of a former WWE Champion.
"Wait until Seth Rollins comes back," says Dreamer. "That can be (Reigns') big heel turn."
Rollins is currently out of action with a torn ACL and MCL incurred last November. He's slated for a return to television in the coming weeks after months on the sidelines. Though working as a heel upon his injury, Rollins is expected to return as a babyface, which could be an avenue to turn Reigns.
"It's funny because on social media on Mondays and Tuesdays, when everybody is talking about it just like we are, (Reigns' heel turn) is a pop culture hot topic," said Dreamer. "To me, whatever happens with the (current) AJ Styles and Roman Reigns feud, the moment Seth Rollins comes back, Seth Rollins could be the biggest babyface WWE will have of all-time. 'Hey, I want my title back, Roman Reigns.' Guess what? He has just turned heel because no one is going to cheer him against Seth Rollins."
As Rollins prepares to return to the ring, it doesn't look like Dreamer is going to exit it any time soon – although, he hopes the day does eventually come.
"I kind of screwed myself because Terry Funk is my mentor and he's still wrestling at 70," Dreamer says. "I do love it, but I also have something called self-pride and have seen a lot of guys who are way past their prime and (still) wrestling. I have a few of my friends who are my go-to guys in the sense of (asking), 'Hey man, if I start embarrassing myself, please tell me' because then I need to remove myself from the ring. I still go pretty hard out there."
Until that day comes, Dreamer will revel in his dual life of booker and wrestler and, right now, his slate is full. House of Hardcore will go to Australia in June and Dreamer is currently picking out dates and venues until year's end for monthly shows beginning in August.
"Technically, I'm only 14 shows in, but I've had this much fan (support) behind me that at times I've gotta step back and say, 'Wow, I'm hopefully doing this (for the long haul),'" says Dreamer. "I don't want to compete with WWE or Ring of Honor, TNA, Lucha Underground. I just want to show my vision of professional wrestling."
That vision will be back on display at the Scotiabank Centre in Niagara Falls on Saturday night.