Dreger: Ranger interview was most difficult, but most rewarding of career
For the first time, Paul Ranger is set to share the story of how depression forced him to walk away from hockey and nearly led him to take his own life. Ranger spoke with Darren Dreger for the upcoming TSN Original The Mystery of Paul Ranger, which will debut on SportsCentre tonight.
Mike Hetherington, TSN.ca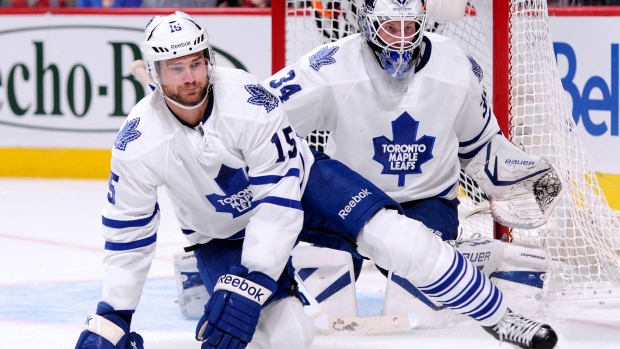 In October of 2009, eight games into the 2009-10 NHL season, Paul Ranger left the Tampa Bay Lightning to handle what the team called a personal matter.
But he would never play again for the Lightning and it would be another three years before he would appear in another professional hockey game.
The circumstances around Ranger's exit from the Lightning remain largely a mystery. A defenceman who was playing more than 20 minutes a night simply disappeared.
For the first time, Ranger is set to share the story of how depression forced him to walk away from hockey and nearly led him to take his own life. Ranger spoke with TSN Hockey Insider Darren Dreger for the TSN Original The Mystery of Paul Ranger.
"It's a tough watch, but it's an important one"
"Paul shows a great level of courage," Dreger told TSN Radio 690 of the feature on Tuesday. "I've done so many interviews in my time. This one was the most difficult but also the most rewarding. He absolutely bares his soul and he talks about why he left the National Hockey League and where he reached his breaking point, which was 2009-10 with the Tampa Bay Lightning and where he got to that place where he was in his darkest moment."
Ranger was just 25 when he left the Lightning. He was a surprise scratch for the team's ninth game of the season - against the Buffalo Sabres on Oct. 24. The Lightning announced two days later he had left team and would return "as soon as he is able."
---
The following is an excerpt from Dreger's interview with Ranger
Ranger: "There's an old saying, the light's at the end of the tunnel, right? I could no longer see that light. It was gone. If I don't get healthy, I may not be here next year."
Dreger: "Not playing in the National Hockey League?"
Ranger: "On earth."
Dreger: "Did your teammates know?"
Ranger: "No."
---
"It's a tough watch, but it's an important one because often we'll tell these stories but they end with some form of tragedy," Dreger explained Tuesday.
"This is more a story of success because where Paul Ranger was and where he is today, vastly different. He's challenged every single day, but he wants to tell his story so that perhaps he can help others and I'm proud to be a part of that."
Ranger resurfaced in professional hockey in 2012, when he signed a one-year American Hockey League contract with the Toronto Marlies. He had spent the previous year coaching a Major Bantam Triple-A team and decided he wanted to get back on to the ice.
Though he'd returned to the ice, Ranger was not ready to talk about why he'd left.
"I love the game, pure and simple," Ranger told the National Post as the Marlies opened training camp. "There's a lot of things I think that surround professional sports in general that a lot of people don't see or choose to ignore, plain and simple. But for me, I love playing the game."
He spent the full season with the Marlies, scoring eight goals and 17 points in 51 games with the team. The next year, he made the Toronto Maple Leafs out of training camp, but once again, he kept his story to himself.
"All I can say is I just needed some time to myself," Ranger said in September of 2013.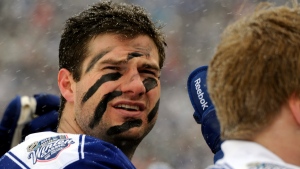 On Oct. 1, 2013 dressed in an NHL contest for the first since walking away. He had six goals and 14 points in 53 games with the Maple Leafs that season.
Ranger continued his playing career in Switzerland during the 2014-15 season before retiring from hockey.
The Whitby, Ont., native is now a Kinesiology student the University of Ontario Institute of Technology and assistant coach of the school's men's hockey team.
He told the DurhamRegion.com last year that he was moving closer to a time where he may one day share his story.
"As far as talking about what happened, I'm growing more open to it, and I'm not sure when I will," he said.
For Ranger, that day has finally come.
TSN is a proud supporter of Bell Let's Talk Day, which focuses on confronting the stigma around mental illness and sharing ideas to move mental health forward. This year's Bell Let's Talk Day is Wednesday, Jan. 31.