Sullivan: Letang won't return for SCF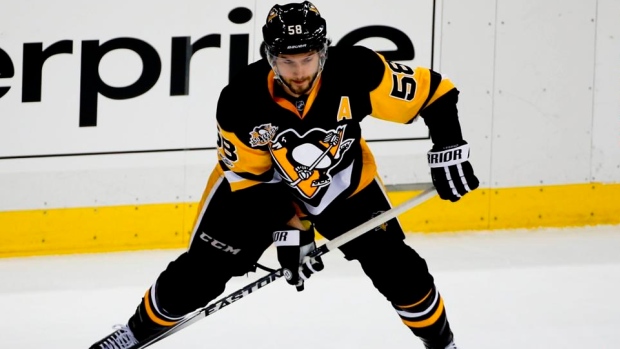 With the Stanley Cup Final now down to a best of three, the Pittsburgh Penguins will have to defend their title with what they have as head coach Mike Sullivan announced on Tuesday that star defenceman Kris Letang will not return to action this season.
After Monday's Game 4, TSN Hockey Insider Darren Dreger said there could be a small chance they get one of their top players on the blue line back before the end of their series with the Nashville Predators in Letang.
"I sense that there is a slight chance," Dreger said. "Prior to this series I reached out to the Pittsburgh Penguins' management and asked that very question. If this series was to go deep, is it possible that Letang could come back? And the response was no. But that's not necessarily the feeling that I'm getting around the organization right now."
Letang is only two months removed from neck surgery for a herniated disc that originally carried a 4-6 months recovery period.
"I would say that it's a long-shot, it's highly unlikely but it's not impossible," Dreger added. "The prognosis was four to six months, we're two months into the recovery. So again, at best I think it's a long shot."
Prior to his injury, the 30-year-old had five goals and 34 points in 41 games for the Penguins.
The Penguins and Predators are tied 2-2 in the Stanley Cup Final.