Ducks acquire G Enroth from Maple Leafs
Frank Seravalli, TSN Senior Hockey Reporter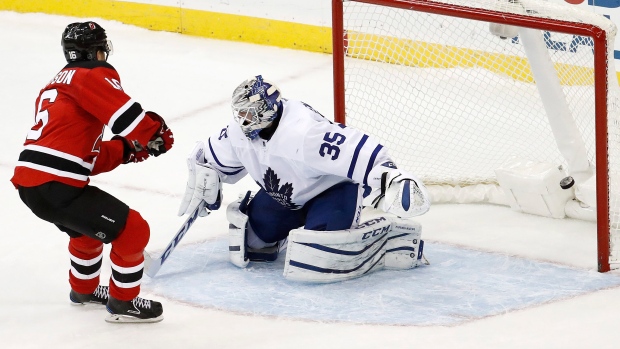 (Updated: Jan. 11, 2017, 7:27am et)
Even on a bye week, Lou Lamoriello never sleeps.

While you were sleeping, the Toronto Maple Leafs dealt netminder Jhonas Enroth to the Anaheim Ducks in exchange for a 2018 7th-round pick, just hours after plucking veteran Curtis McElhinney off the waiver wire. The trade was announced after 1 o'clock a.m. ET.

With the 7th-round pick, the Maple Leafs now have 10 selections stockpiled for the 2018 Draft: six of their own, plus second and third-round picks from the Sharks, as well as a conditional sixth-round pick from the Coyotes.

Enroth, 28, will report to the Ducks' AHL affiliate in San Diego. He split this season between the Maple Leafs and Marlies.

Though McElhinney has a lower career save percentage compared to Enroth (.905 to .909) in nearly the exact same number of games, Enroth was unable to inspire much confidence to spell Frederik Andersen with an .872 save percentage in six NHL appearances this season.

McElhinney, 33, posted a .924 save percentage this year in seven games with Columbus. Both goaltenders are in the final year of their contracts.

The Maple Leafs signed Enroth to a one-year, $750,000 deal on Aug. 22.

In addition to creating more playing time for developing goalies Antoine Bibeau and Garret Sparks with the Marlies, the Leafs also increased flexibility by shedding Enroth's contract, bringing their total contracts down to 47 under the 50-man limit.
Contact Frank Seravalli on Twitter: @frank_seravalli