Early returns on Raptors' Leonard gamble are encouraging
While some mystery still remains, most notably in regards to Leonard's long-term future, the Raptors have to be pleased with the early returns on their gambit., Josh Lewenberg writes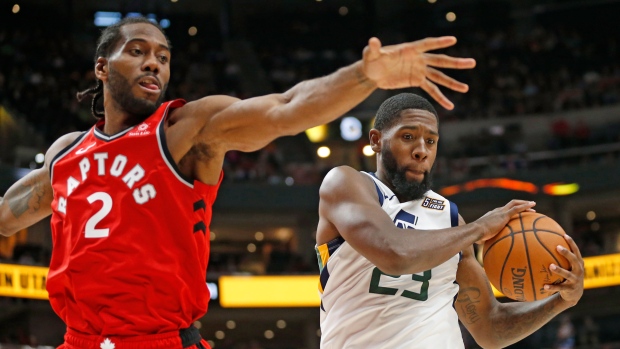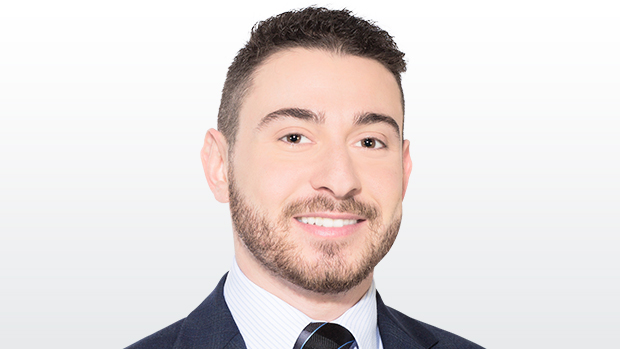 TORONTO – Nearly an hour after the Raptors' (Canadian) Thanksgiving Day practice let out, two players remained on the court, getting some extra work in before hitting the showers.
On one end of the gym, Danny Green fired up three-pointer after three-pointer. Most went in, few even touched rim, as you might expect from a wide-open 40 per cent career shooter.
On the other, Kawhi Leonard took passes from close friend and recently hired player development coach Jeremy Castleberry, and launched mid-range jumpers over the outstretched arm of 6-foot-7 video coordinator John Corbacio.
Thanks to the league's shortened pre-season schedule – which will see Toronto play just four exhibition contests against NBA competition over three weeks of training camp – in-game reps have been few and far between, but the two former San Antonio Spurs are finding other ways to stay sharp, while ingratiating themselves with their new team.
What a difference a few weeks make. Not long ago, nobody knew exactly what to expect from the newest Raptors, particularly Leonard. Was he fully healthy? Did he want to be in Toronto? Would he ever speak to the media?
That uncertainty is what made his acquisition such a risk. It's also what made it possible to begin with. While some mystery still remains, most notably in regards to Leonard's long-term future, the Raptors have to be pleased with the early returns on their gambit.
The quad injury that cost the star forward all but nine games last season appears to be a thing of the past. He hasn't been slowed by it in camp and, despite some early pre-season rust, he's starting to look like his old self after almost nine months away from the game.
"We all saw he kinda had a little rust on him opening night and he removed a big chunk of it in one game," head coach Nick Nurse said last week, just after Leonard scored 17 points in 18 minutes against Utah on Tuesday. "So I think that's really encouraging. It was really noticeable, the difference and I think he's going to continue to do that. He's super healthy and he's working like heck, he feels good and so I think we'll see him just continue to make strides and get more comfortable."
A pleasant surprise behind the scenes, Leonard has spoken to the media as much as – or perhaps more than – any other Raptor player through two weeks, and even showed a bit of personally in his introductory press conference.
The jury is still out on what he thinks of Toronto, truth is he hasn't spent much time in his new home after opening camp out west, but he's saying all the right things. He's looking forward to exploring the city and insists that he's coming into the situation with an open mind.
If you're into reading tealeaves, with Leonard set to become a free agent next summer, it's not hard to find some cause for encouragement. The latest came from Green, his long-time teammate, who would know Leonard better than any other member of the Raptors organization, outside of Castleberry.
"He's definitely more vocal than he's ever been, on and off the court," said Green, who's noticed a difference between this version of Leonard and the one he spent seven seasons with in San Antonio. "It looks like he feels comfortable. It looks like he feels at home. He's talking to guys, he's leading by example, in the huddles he's chiming in, saying what he feels, saying his opinion. Before he didn't really show or tell his opinion much. But he's getting after it, he's doing his work, body-wise, in the gym with the trainers. And so when we're practicing and playing, he's leading vocally more than ever before."
As Green would go on to note, Leonard's new, chattier leadership style can probably be attributed, at least in part, to the circle of life in the NBA. In San Antonio, Leonard was always a kid on veteran teams. With future hall of famers Tim Duncan, Tony Parker and Manu Ginobili around, as well as a legendary coach in Gregg Popovich, it made perfect sense for him to be more of a listener than a talker.
Now, at 27 and in his prime, Leonard is out from under their shadow and comes to Toronto as the unrivalled face of this new-look Raptors team. For the first time in his NBA career, he's not likely to be upstaged by his teammates, coach or the storied history of a franchise that always felt bigger than him. He's the guy and, so far, he seems to be embracing the responsibility that brings.
"It's a different system, new identity," Green said. "A lot of it is he's older here. There are a lot of young guys who look up to him and respect him. I don't know, you have to ask him, he probably has other feelings about it, but I would think it's comfort level and him being one of the older vets here. He's not that old, but he's a veteran here so he kinda has to lead by example and vocally."
The Raptors are only a few months into their yearlong recruitment of Leonard, a process that president Masai Ujiri insists will develop organically, but they may be onto something. Selling the enigmatic Leonard on a long-term future in Toronto will require them to figure him out, at least to the point in which they can decipher his motives in free agency.
What does he want? They already know he wants to win, and assuming things come together as they hope this season that will be a big part of their sales pitch. They can offer more money and a longer term than any other team, which doesn't hurt. However, they can also offer him an opportunity to be the frontman, and perhaps that's something that appeals to him more than people imagined it would.