Early struggles indicate Stroman isn't healthy
The Blue Jays starter might be healthy enough to pitch, but he clearly isn't working with his best stuff so far this season, Steve Phillips writes.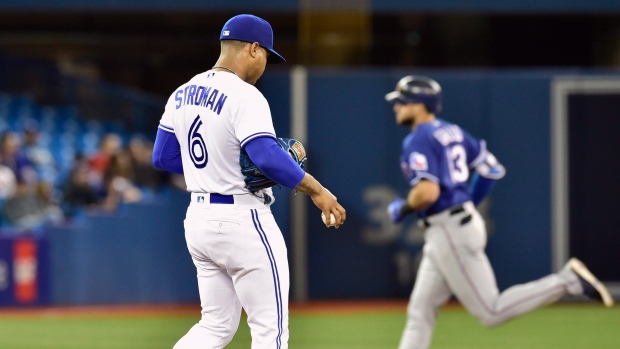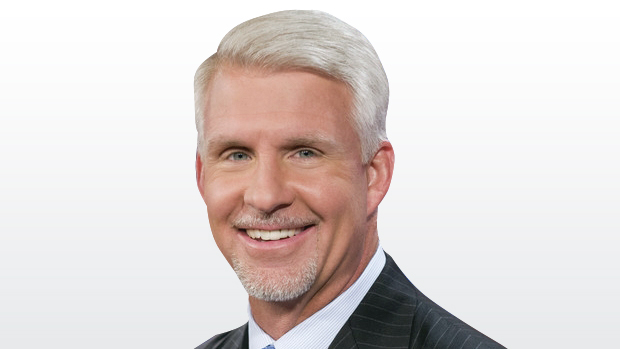 It has been a season to forget so far for Marcus Stroman (0-4, 7.52 ERA). I'm sure he'd like to take a mulligan and have a do-over if he could.
Coming off a great 2017 season (13-9 3.09 ERA), Stroman was expected to lead the Jays staff this year. He had shoulder inflammation in spring training, which disrupted his preparation for the season. He lost out on making the Opening Day start because of that setback, but was able to start the fourth game of the season against the Yankees. He gave up four runs in five innings in that start and it hadn't gotten much better in his following outings until his start on Wednesday in Minnesota, where he gave up six hits and two runs over seven innings while walking one and striking out five batters.
Stroman's struggles this year have been with the command and quality of his sinking fastball. The velocity of his sinker is more than one mile per hour slower (92 mph in 2018, 93.2 mph in 2017) and he is throwing fewer strikes with it (62 per cent in 2018, 65 per cent in 2017). His sinker also isn't moving as much this year, with less width and depth.
His four-seam fastball and changeup have both been hit hard this season. In fact, his hard-hit percentage is the highest it has ever been (48 per cent in 2018 versus 31.4 per cent in 2017). Left-handed hitters have particularly given Stroman a tough time this year (.303/.374/.449). He dominated lefties in 2017 (.248/.321/.329).
Stroman is also struggling this year when there are runners on base, meaning when he is pitching from the stretch. With the bases empty he is holding the opposition to a .228/.308/.300 slash line. But, once there are runners on base and he throws from the stretch, batters are hitting .328/.414/.509.
Stroman has also had trouble the second and third times through the lineup. The first time through the lineup the opposition hits .217; the second time they hit .300; and the third .324. This is usually an indicator of a pitcher lacking quality secondary pitches, which keeps him from getting hitters off of his fastball.
The results so far tell a pretty interesting story. Stroman's velocity has dropped a bit; his command and control are subpar; his hard-hit percentage is up and his stuff falls off when pitching from the stretch. As the game goes on, hitters get more comfortable against him – particularly the left-handed hitters.
My experience tells me that these are the signs of a pitcher who isn't quite healthy. He may be healthy enough to pitch, but he isn't working with his best stuff. When a pitcher doesn't have his best stuff and he gets hit around a bit, he generally tries to nibble around the strike zone, hoping to get hitters to chase. He's trying to miss bats instead of trusting his stuff over the plate early in the count so he can expand off the plate later.
Stroman seemed more willing to attack the zone early against the Twins, throwing 18 of 28 first-pitch strikes despite the fact that his velocity was still mostly in the 91-92 mph range. He threw 69 per cent strikes in the game, which is an excellent percentage. Lefties still caused him some trouble, as five of the six hits and the walk he allowed were all to hitters from that side of the plate.
Overall, it was a step forward but he is not quite out of the woods just yet. The Twins have not had a dynamic offence so far this season. Stroman will be tested against some better hitting teams as he is lined up to pitch against Seattle, Boston and Oakland in his next three starts.
The Mets start to unravel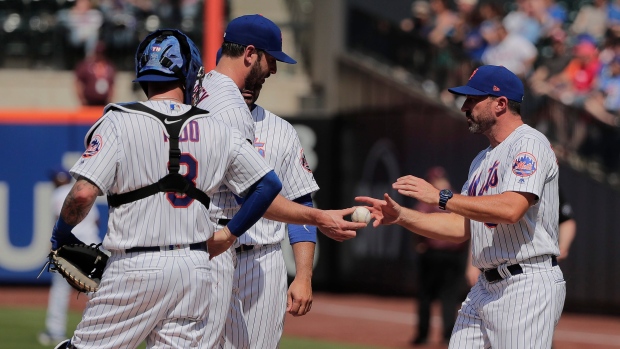 The New York Mets got off to a great start this season, but they've lost three games in a row and it feels like they are beginning to unravel.
Early this season, fans were relishing the notion that the Fab Five starters could all be in the rotation. Mets fans have envisioned a rotation that includes Noah Syndergaard, Jacob deGrom, Matt Harvey, Zach Wheeler and Steven Matz. These young starters have all shown flashes at times in their careers, but all of them have had health issues of one sort or another. Fans thought this was the year they could see them all together, healthy and productive.
So far it hasn't gone quite according to plan. Syndergaard (2-1, 3.10 ERA) and deGrom (3-0, 1.87 ERA) and have been excellent, while Zach Wheeler (2-1, 4.09) has been pretty good. Matz has dealt with some back tightness and hasn't thrown enough strikes. And then there is Matt Harvey, who is 0-2 with a 7.00 ERA.
Harvey, known as the Dark Knight in his Mets heyday, was recently demoted to the bullpen when veteran starter Jason Vargas was activated from the disabled list. Vargas had been hit by a liner in spring training, which broke the hamate bone in his glove hand.
Harvey threw a bit of a temper tantrum when he was removed from the rotation. He was angry at the Mets and himself. He voiced his complaints and sounded like a bit of a whiner. He really doesn't have a right to complain at all.
Harvey still envisions himself as the pitcher who went 13-8 with a 2.71 ERA in 2015. But he hasn't been the same since he helped get the Mets to the World Series that year. He had thoracic outlet syndrome surgery during the 2016 season and hasn't been nearly the pitcher he used to be.
Since the 2015 season, Harvey is 9-19 with a 5.78 ERA. He has thrown 210 innings while giving up 251 hits and walking 78 batters and striking out 162. Throw in 34 homers among the 251 hits allowed and you have a recipe for disaster.
The move to the bullpen was predictable. He can be mad at the Mets all he wants, but, this is his fault. Quite honestly, I wouldn't have even tendered Harvey a contract for this season. I believe the only way Harvey can ever be productive again is if he scratches and claws his way back. He will need to show tenacity, perseverance, dedication, commitment and toughness. He hasn't shown any of these over the past couple of years. You find out a lot more about a person when things go wrong. When Harvey has gone through adversity he's hung his head and acted like a victim.
Where there is a crisis, there is an opportunity. Harvey is looking at the move to the bullpen as a demotion instead of an opportunity. He doesn't understand that there are no scholarships in baseball. As long as a player has a major league uniform he has a shot to do something special. Harvey doesn't realize that he is closer to being out of baseball than back in the rotation. Players get released with the kind of numbers he has put up.
I'm not sure he realizes how dire his circumstances really are. For instance, the tabloids in New York got wind that Harvey was at a restaurant opening last Thursday in Los Angeles. On the surface it doesn't sound like that big of a deal, but the details are troublesome.
The Mets lost a day game in St. Louis that lasted more than four hours and 13 innings. Afterwards they flew to San Diego, where they were schedule to play the next night. Upon landing, Harvey somehow found his way from the team hotel in San Diego to Los Angeles (120 miles away) for the restaurant opening. There were all kinds of movie stars at the restaurant and Harvey. At some point in the wee hours of the morning he made his way back to San Diego. In the game against the Padres on Friday, he pitched an inning of relief and only threw 11 of his 20 pitches for strikes. He gave up a home run.
His actions and decisions do not reflect his situation. He should be desperate to get better and focused on what it takes to improve. He needs to prove he is committed to helping his team win. Instead, he wants to play the role of the Dark Knight. He is not good enough anymore to be a distraction.
On Thursday Harvey threw two innings, giving up three hits and three walks while allowing five runs. It's time to part ways. He's no longer a functional pitcher for the Mets and the chances of his ever returning to form are remote. The Mets have been hesitant to part ways with him out of fear that he could come back and haunt them. The Mets can't worry about that anymore. They're built to win now and Harvey can't help.
Harvey needs some tough love and honesty. Someone he trusts needs to sit him down and get him to look in the mirror. It's his only chance. He needs to accept responsibility for his own career.
**Editor's note: The New York Mets announced Friday afternoon that they are designating Harvey for assignment after he refused an assignment to the minor leagues. Read more here.
Spitting Seeds
- The Seattle Mariners announced Thursday that 44-year-old outfielder Ichiro Suzuki is transitioning to new role in the organization effective immediately: special assistant to the Chairman. He will stay in the clubhouse and go through the same pre-game routine he has been as a player, but once the game starts he will help coach from the clubhouse.
Ichiro isn't giving up the idea of playing again in 2019, so this is not officially a retirement. It may mean he is targeting playing for the Mariners in the opening series against the Oakland A's schedule to be played in Japan next season. It would be a fitting end for the international superstar.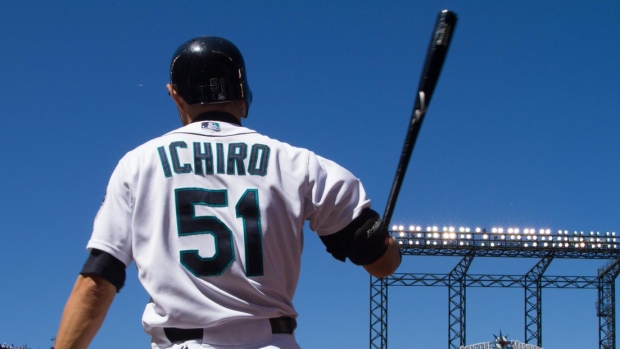 He came to the majors at the age of 27 and still collected 3,089 hits. Couple those with the 1,278 hits he had in Japan and Ichiro has more career hits than Pete Rose (4,256). We don't count Japanese hits as being equal to MLB hits but I do believe that if Ichiro had played his entire career in MLB he would have passed Rose and have been the all-time Hit King.
Remember, they play fewer games in a season in Japan. The most he played in any one season there was 135 games. He had 242 hits in his first season with the Mariners in 2001 and followed that with nine straight seasons of 200 hits or more. If he had played in MLB the nine seasons before he finally came over he would have had at least 1,500 more hits.
I regret that my Mets team didn't post more money when Ichiro was available. We came up a couple million short in our bid.
- It's somewhat fitting that a hit machine like Ichiro steps away this year. Why? Because players don't get hits anymore. The month of April was the first month in MLB history in which there were more strikeouts than hits. The median major league batting average this season is .244. In 2008 the median major league batting average was .264. We've lost 20 points in the last 10 years. Hitters don't care about their batting average anymore. The reason is clear: Analytics indicate that a team has a better chance of scoring when the three expected batters in an inning swing for home runs rather than trying to lump three singles together. Exit velocity and launch angle are strictly byproducts of the basic belief that swinging for homers is the best way to score.
- One guy who has figured out launch angle is Red Sox outfielder Mookie Betts. With his homer on Thursday, Betts now has a major league-leading 12 on the season. He has twice smacked three homers in a game this year. It was the third and fourth time he has done that in his career, setting a Red Sox record by passing the great Ted Williams. He leads the league in batting average (.370) and homers and is sixth in RBI (25). It has become clear that Betts is moving up a level in his game and should now be mentioned in the same breath as Mike Trout and Bryce Harper.
- The Atlanta Braves have been rebuilding for a few years and it looks like things are coming together quickly. The Baby Braves are playing exciting baseball and have moved into first place in the NL East. Second baseman Ozzie Albies has elevated his play from last year and is an offensive force. The 21-year-old was the youngest player in the majors last year. What a difference a year makes: He leads the NL in extra-base hits, including 10 homers. He has 23 RBI and 31 runs scored. The Braves finally called up 20-year-old Ronald Acuna Jr. and he has made an immediate impact. He is hitting .382/.432/.706. He is here to stay and will be a superstar for years to come.
- This week the Braves sandwiched another 20-year-old between Acuna Jr and Albies in pitching prospect Mike Soroka. Atlanta now has the three youngest players in the majors. Soroka was Atlanta's first round pick in 2015 out of Bishop Carroll High School in Calgary. He rifled his way through the Braves farm system and made an immediate impact in his debut. He outpitched Noah Syndergaard by tossing six innings, allowing six hits and one run while striking out five.
He showed tremendous poise and stuff. The 6-foot-5 righty has five different pitches. He can also cut, sink and ride his fastballs. He has a great feel for his changeup and a biting curveball. He has shown a unique ability to read hitters and execute a plan to navigate a lineup. He has shown maturity well beyond his age. He's also known as one of the hardest workers in the organization.
Soroka is replacing starting pitcher Anibal Sanchez, who pulled his hamstring running in the outfield last week. Soroka may be destined to be sent back to the minors, but if he pitches well he may very well keep his spot in the rotation. Stay tuned because you are going to hear a lot about his young man.
----
Steve Phillips was general manager of the New York Mets from 1997 through 2003, helping lead the club to a National League championship in 2000 and its first World Series appearance since 1986. His analysis appears each week on TSN.ca, TSN Radio and SportsCentre. Follow Steve on Twitter at @StevePhillipsGM.