Eberle on return: 'Hopefully, they don't boo me'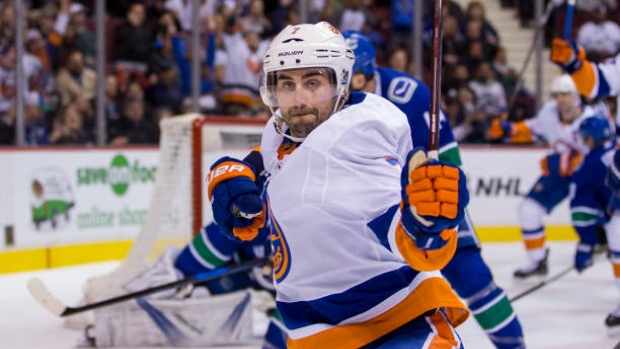 Jordan Eberle is set to play in Edmonton on Thursday night for the first time since being traded by the Oilers to the New York Islanders for centre Ryan Strome last summer.
Eberle joined the Oilers as a first-round pick in the 2008 NHL Draft and spent seven seasons with the team before being traded to the Islanders.
The 27-year-old reached the 20-goal mark five times in Edmonton and scored a career-high 34 goals with the team during the 2011-12 season. His time with the Oilers, however, ended a sour note as Eberle was held to just two assists in 13 games during his first ever postseason last spring.
"It's an awesome place to play," Eberle told Newsday of Edmonton on Wednesday. "The media's never been unfair. They show it how it is. If you're not playing well they're going to tell you."
Eberle has 23 goals and 47 points in 66 games with the Islanders this season. Eberle added he believes he's benefiting from receiving less attention in Brooklyn.
"Obviously, you're not being watched as closely, that's for sure, but just playing in the Long Island market doesn't get enough praise, for the fan base there and whatnot," he said. "But obviously the media attention is not as high-level as it is here... I think when you don't have that in Long Island as much, maybe it gives you confidence a little bit more."
As for his return on Thursday, Eberle is hoping to draw a positive reaction from the Oilers faithful.
"I'm really not sure what to expect," he said. "I'm excited. I have a lot of good memories here... Hopefully, they don't boo me, that's for sure. Hopefully, they give me a warm welcome."
Former teammate Ryan Nugent-Hopkins has the same hope for Eberle in his return.
"He spent a lot of time here and put in some good years," Nugent-Hopkins told the Associated Press. "Hopefully they cheer him on loud. When your buddies like that go somewhere else, you still want them to succeed. It's good to see him playing well."