Eight teams interested in Avs' Duchene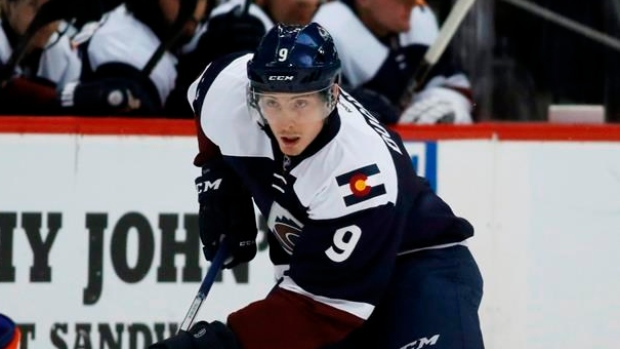 Matt Duchene's next destination remains a mystery as he spends training camp with the Colorado Avalanche awaiting a trade.
According to TSN Hockey Insider Darren Dreger, as many as eight teams have contacted Avalanche general manager Joe Sakic about Duchene, but no deal appears to be close.
Dreger adds that none of the teams who have reached out feel confident they will acquire the centre, who has been on the trade market since February.
The Ottawa Senators, Montreal Canadiens, Calgary Flames, Vancouver Canucks, Los Angeles Kings, Nashville Predators and Columbus Blue Jackets are all believed to have reached out over the past few days, according to Dreger.
Duchene was asked on Monday if he would stay with the Avalanche if the team did not trade him before the start of the season and he was non-committal in his answer.
"I'm not looking that far (ahead)," Duchene told the Denver Post. "I'm taking one day at a time."
The 26-year-old said last week he came to training camp to honour his contract, for his teammates and for the fans.
Duchene scored 18 goals and 23 assists in 77 games last season with the team that drafted him third overall in 2009. He remains in the top spot on TSN Hockey's Trade Bait List and carries a cap hit of $6 million with two seasons left on his contract.
Sakic is believed to have a high asking price for the Olympic gold medallist, and according to Newsday, he turned down a package of Travis Hamonic, a first-round pick and a high-profile prospect for Duchene from the New York Islanders before Hamonic was traded to the Flames.