Embiid (knee) out for Game 3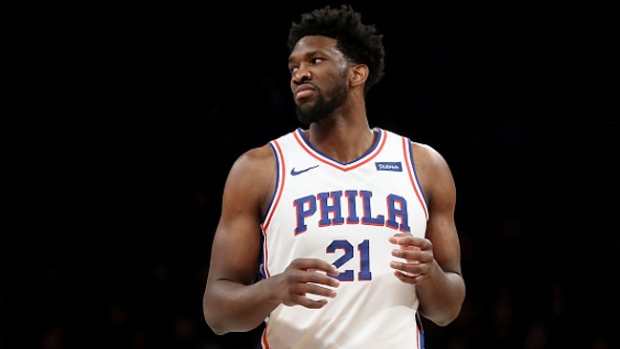 Philadelphia 76ers star Joel Embiid is out Thursday night with a knee injury.
Embiid played in the 76ers opening two games of the playoffs despite being doubtful and questionable for both.
Although the 7-footer averaged 22.5 points in the opening two games he did so on just 22 minutes per game, 11.7 less than his season average.
There was concern at the start of the playoffs that he would miss time with his knee injury after he only played in two of the team's final seven regular season games.
Greg Monroe took Embiid's spot in the starting lineup.
Over the last two regular seasons the 76ers are 84-43 with Embiid in the lineup and 19-18 when he is not.