Ennis enters Leafs' camp on a mission
Veteran winger is on a mission to revive his once-fledging NHL career, Kristen Shilton writes.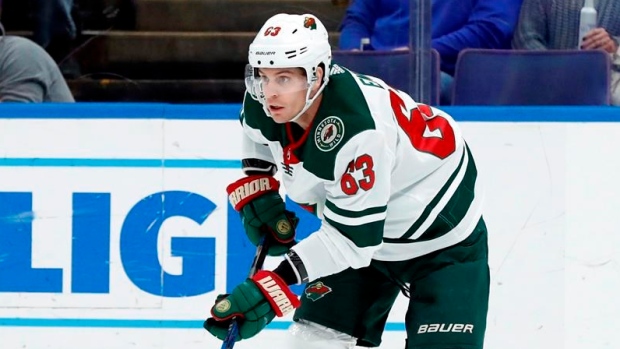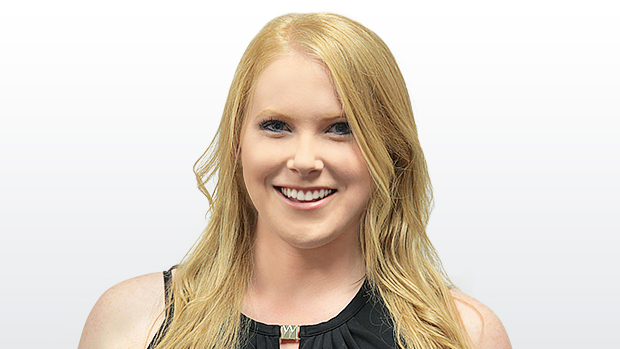 NIAGARA FALLS, Ont. – Halfway through the Maple Leafs' first training camp scrimmage on Friday, just after the ice was resurfaced for period two, Mitch Marner went looking for Tyler Ennis.
The two wingers are on different teams for the weekend's activities at Gale Centre Arena, and Marner wanted to check Ennis wasn't hurt after taking a Marner shot off his lower body. Marner was concerned he hit Ennis in the hand, but after an animated conversation at centre ice was assured the puck hit Ennis in the padding.
It wasn't a standard interaction for the first day of on-ice sessions at camp, and Marner made sure to let Ennis know.
"I told him he's an absolute psycho for blocking a shot in that situation," Marner said, shaking his head at the overzealous commitment of his new teammate.
Don't expect Ennis to let up any time soon. The 28-year-old Edmonton native is on a mission to revive his once-fledging NHL career.
"I have impressions to make, right?" said Ennis of stepping into Marner's shooting lane. "I'm not going to sell out. If I'm not working hard and I'm not going the extra mile…I know what I'm up against. I have to work twice as hard to gain respect again and show people I'm ready to put the effort in."
It wasn't all that long ago Ennis was a dependable player in the league. A smaller player by NHL standards at 5-foot-9 and 161 pounds, Ennis impressed with the Western Hockey League's Medicine Hat Tigers before Buffalo drafted him 26th overall in 2008. He went on to spend eight years in the organization, with the best seasons of that tenure coming from 2010-15.
A versatile forward, Ennis excelled in stretches at both centre and on the wing in Buffalo. That is, until the injury bug hit.
Ennis, who skated for Canada at the World Championship in the spring of 2015, was limited to 23 games during the 2015-16 NHL season. The following year he played in only 51 games after surgery for a double sports hernia.
By June 2017, Buffalo had seen enough, trading Ennis to the Minnesota Wild. The struggles continued for Ennis, who was a healthy scratch by midway through last season.
At the end of a 73-game showing, with eight goals, 14 assists and only one playoff contest appearance to his name, the Wild bought out the remainder of Ennis' five-year, $23 million contract.
"I was optimistic and excited [about Minnesota], but it was clear it wasn't the right fit pretty quickly," Ennis said. "It's in the past and it's a learning experience and I'm ready to move forward."
To do that, Ennis sold himself to Leafs' general manager Kyle Dubas over a collection of summer meetings. And it worked. Ennis signed a one-year, $650,000 deal with Toronto in July. He arrives with 492 NHL games of experience on his resume, complete with 105 goals and 153 assists.
"He was going to put the work in and voluntarily bring himself here in the summer repeatedly to work with our performance staff and strength and conditioning staff," Dubas said on Thursday. "He told us he knew he had a lot at stake moving forward. Seeing how hard he worked in the summer gave validation to what he said he was going to do."
Putting himself on the Leafs' radar helped earn Ennis a golden opportunity to make his mark on the team. With restricted free agent William Nylander missing camp in the midst of a contract dispute, Ennis has taken his spot on a line with Auston Matthews and Patrick Marleau.
It's a big step up for Ennis, but permanence there is no guarantee.
"I still have to keep working hard," he said. "My goal is to show people that I can play, that I have a lot of talent still and I'm ready to work. [Me and Auston] have been skating together the last couple weeks and in the summertime too, just getting that familiarity. Hopefully we can just continue to build."
"He's so skilled, so shifty out there, sees the play really well," added Matthews. "He's a different player [than Nylander] obviously. He's a little smaller, but he works hard, he competes, so I'm anxious to see how we do together."
Head coach Mike Babcock hadn't been on the ice with his team until Friday and didn't offer much in the way of initial insight on Ennis, but the system he runs with the Leafs plays to Ennis' strengths.
Defined by a fast pace and high intensity, Ennis calls the structure, "my game, my style; the hockey I like to play."
Regardless, Ennis admits he's going into this season with a chip on shoulder, reflective of a burning desire to get his professional life back on track.
"Absolutely, I have something to prove," he said. "There are a lot of people that doubt me, there are a lot of people that have written me off and I'm just here to show them I have a lot left to give."