Enroth returns as Leafs shuffle backups
Veteran netminder Jhonas Enroth is back in the NHL as team sends Antoine Bibeau to the Toronto Marlies.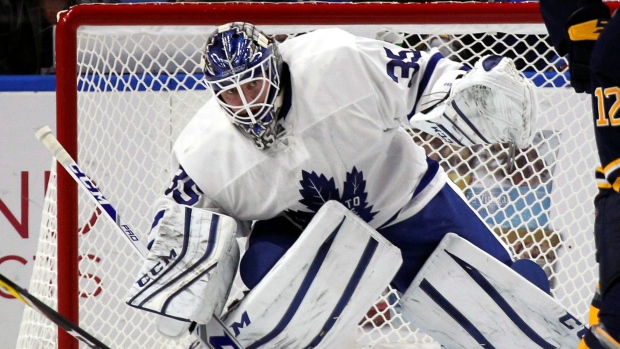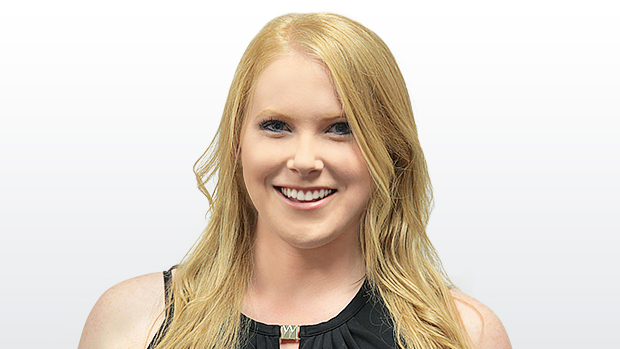 TSN Maple Leafs reporter Kristen Shilton checks in with news and notes from Maple Leafs practices and game-day skates. The Maple Leafs held a team meeting and media availability at MasterCard Centre on Friday.
• Following availability on Friday, the Maple Leafs announced that goaltender Antoine Bibeau had been sent back to the Toronto Marlies and veteran Jhonas Enroth recalled. Enroth was placed on waivers Dec. 5 after losing all four of his starts for Toronto. He cleared waivers and was assigned to the Marlies. Enroth played in one AHL contest, a 5-3 victory, posting a .889 save percentage. On Dec. 6, Karri Ramo was signed to a professional tryout offer with the Marlies, indicating the Leafs were interested in seeing where Ramo was after surgery for an ACL tear and meniscus damage suffered in February. The plan was to give Ramo two-to-four games to find a rhythm, but the tryout hasn't gone well — he's 0-3-0 with a 3.80 goals-against average and a .880 save percentage. Bibeau started his first NHL game on Sunday against the Colorado Avalanche, a 3-1 loss, but with Frederik Andersen seeing the majority of the action, keeping Bibeau on the bench long-term wouldn't give the 22-year-old the experience he needs to continue developing. With Ramo looking like he's not ready to return to the NHL, recalling Enroth is the best move Toronto can make. Enroth played in one AHL contest, a 5-3 victory, posting a .889 save percentage.
• After losing their second straight game in a shootout, the Maple Leafs' veterans reflected on what they could do differently to turn those opportunities into two points. Toronto has five shootout losses on the season, more than any other team. On Thursday against the Arizona Coyotes, the three shooters for Toronto beat goaltender Mike Smith on each of their attempts, but hit two posts and a crossbar. "It's a little frustrating for sure, that's just how it goes in the shootout, sometimes you don't get the bounces," said James van Riemsdyk. "Obviously we'll have to work on it more in practice and hopefully get some better results." Asked what a shootout practice might entail, Nazem Kadri said there are certain elements that can be worked on, but recreating a game-like atmosphere isn't easy. "You just work on breakaways during practice," he said. "It's a little tougher to simulate with a game. There's more pressure, [especially] if you need a big goal or it's to win the game or tie the game. That's something that's over-focused on a little bit. A shootout win is essentially a tie game, can't think too much about it." Coach Mike Babcock said the player selection process isn't too difficult. "Pretty straightforward – who's scored and who hasn't," he said. "We do all the numbers, we figure it out. And when it doesn't work, you try to change."
• Defenceman Martin Marincin went down with an injury early in last Saturday's game against Boston and has been out of the lineup since. On Friday, the team announced he will miss four-to-six weeks with the lower-body injury. "It is what it is. Injuries are all part of it," Babcock said. "Someone gets an opportunity. Initially when Marty went in we were told it was nothing. Then 10 days later it was a little more and now it's a lot more." Connor Carrick has been rotating with Marincin next to Jake Gardiner and Carrick projects to take most of the reps there until Marincin returns. The injury does create a possibility for Frank Corrado to earn some games. He went public with his displeasure over playing time on Thursday.
• On Thursday the topic of Matt Hunwick and Roman Polak's possession statistics came up when Babcock was assessing what a good night is for his third defence pairing. While their stats have led to many questions about their continued use as a tandem, Babcock said their penalty- killing abilities and lack of chances given up make them a good option. For his part, Hunwick doesn't put too much thought into what those numbers look like on night-to-night basis. "You have to take that with a grain of salt," he said. "I don't know what they are, but we're asked to do a certain job and hopefully we're up to the task."
• Toronto will face the Pittsburgh Penguins on Saturday, a team they have lost to once already this season. The Penguins are first in the league with 34.7 shots on goal per game, but the Maple Leafs are right behind them with 33.4. While those numbers have the makings of a high-octane game, Kadri was more cautious about how Toronto needs to approach the reigning Stanley Cup champions. "Both teams play a similar style; it's just going to be who really plays better defensively and with the most structure," he said. "I don't think the game plan tomorrow is to come out and have a shootout with the Pittsburgh Penguins and just trade chances. I don't think that's going to work out in our favour. We have to be patient and be defensively in synch and just ready to score when we have the opportunities."