Esks sign former Argo WR Hazelton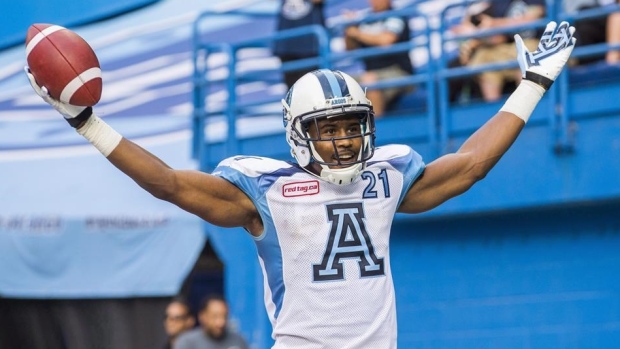 The Edmonton Eskimos added to their already elite receiving core Tuesday by signing former Toronto Argonaut Vidal Hazelton.
Hazelton alongside American receivers Kevin Elliott, Tori Gurley and Phil Bates were all released by the Argos in a surprising move on October 3.
The 28-year-old had 27 receptions for 361 yards with three touchdowns over eight games with Toronto this season.
The six-foot-three, 213-pound Hazelton was Toronto's receiving leader last year with 70 catches for 803 yards and six TDs while being named the East Division's top rookie.
The Esks already have two of the best receivers in the league in Adarius Bowman and Derel Walker, who sit one-two respectively in receiving yards.
Edmonton sit third in the West Division with an 8-7 record.