ESPN reveals trailer for next 30 for 30 installment, "The Greatest Mixtape Ever"
ESPN has revealed the trailer for its upcoming 30 for 30 documentary, "The Greatest Mixtape Ever."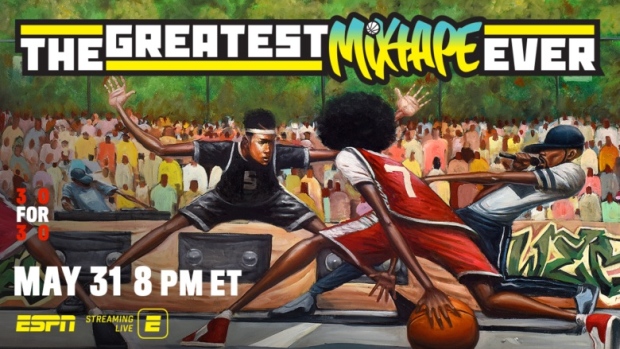 ESPN has revealed the trailer for its upcoming 30 for 30 documentary, The Greatest Mixtape Ever.
The documentary examines the origins of the And1 mixtape and how it, along with the rise of streetball, transformed basketball culture as a whole. The film is co-directed by Chris Robinson, who is also directing the LeBron biopic Shooting Stars, along with Set Free Richardson, a pivotal figure in the rise of streetball.
"This moment in time is an extraordinary piece of culture, and its impact in the worlds of music and sport is undeniable," said Robinson in a press release by ESPN. "These were giants of sport that came together from different neighborhoods and elevated not only basketball, but the spirit of the community. I'm glad to be a part of telling their story."
The film also includes a variety of interviews from different artists and athletes. It is narrated by Jadakiss and features interviews and conversations with Fat Joe, Funk Master Flex, Iman Shumpert, Isiah Thomas, Kemba Walker, Lou Williams, Rafer Alston and Scoop Jackson, and more.
An accompanying podcast is also releasing with the documentary called "A Streetball Mixtape," which will explore how streetball and the way it's played around the United States has directly shaped the game of basketball and the country's culture
The Greatest Mixtape Ever will premiere on ESPN on May 31 and will be available to stream via ESPN+.