Ex-Kings GM Lombardi rejoins Flyers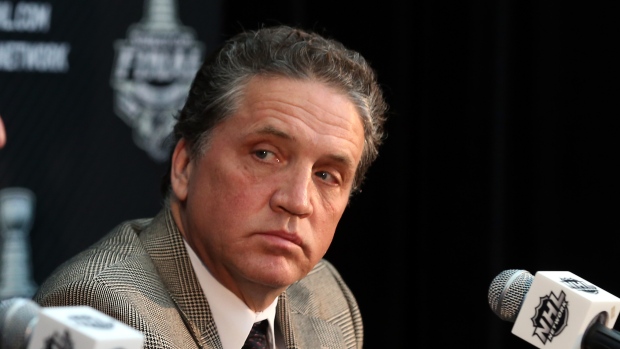 Dean Lombardi is back in the National Hockey League.
TSN Hockey Insider Pierre LeBrun reports the Philadelphia Flyers have hired the former Los Angeles Kings and San Jose Sharks general manager to work under Ron Hextall.
In between GM stints with the Sharks and Kings, Lombardi was a scout for the Flyers, while Hextall was Lombardi's assistant general manager with the Kings before taking the Flyers job.
A native of Holyoke, Massachusetts, Lombardi was relieved of his duties as Kings GM in April, along with head coach Daryl Sutter. Because Lombardi was still being paid by the Kings, the team had to sign off on the move.
Lombardi's Kings won the Stanley Cup in 2012 and 2014.
USA Today's Dave Isaac reported the Flyers' interest in Lombardi back in May.