Ex-WWE champion Swagger signs with Bellator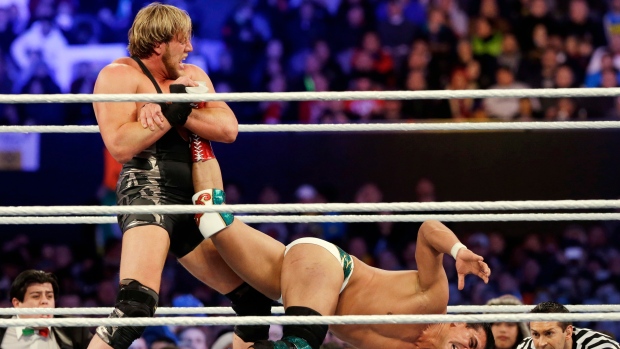 Former World Wrestling Entertainment World Heavyweight Champion Jake Hager has signed with Bellator, the 35-year-old revealed to Ariel Helwani on The MMA Hour.
Hager performed as "Jack Swagger" in the WWE from 2006 to 2017.
He will fight in the promotion's heavyweight division.
A native of Perry, Oklahoma, Hager was a collegiate wrestler at Oklahoma. In 2006, he posted a seventh-place finish at the NCAA championships at the 285-pound weight class. Among those also competing at that tournament were current Ultimate Fighting Championship stars Cain Velasquez, Chad Mendes and Chris Weidman.
Hager joins the likes of Brock Lesnar, Dave Bautista and Phil "CM Punk" Brooks as pro wrestlers who ventured into mixed martial arts. Another former WWE star, Bobby Lashley, currently competes in Bellator.
Hager says he intends to continue his professional wrestling career concurrently with his MMA pursuits.
On Friday, Bellator announced an eight-man grand prix tournament to crown a new heavyweight champion.
The field is comprised of Fedor Emelianenko, Roy Nelson, Frank Mir, Matt Mitrione, Muhammad "King Mo" Lawal, Chael Sonnen, Quinton "Rampage" Jackson and current light heavyweight champion, Ryan Bader, who also competed in the 2006 NCAA championships.