Examining the impact and legacy of the world's current athlete billionaires
Forbes has recently listed a third entry in their list of current athlete billionaires, and that stat comes as a bit of a head scratcher to some. The life of a professional athlete comes with a certain level of glory and wealth; these athletes, most of the time, are in the upper echelon in terms of financial compensation compared to the average citizen. And yet, there are only three current names who have elevated up to billionaire status.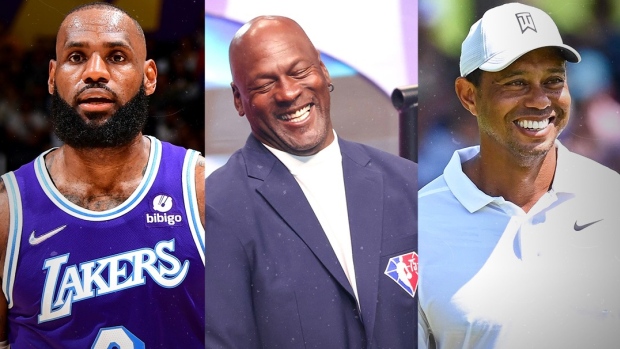 Forbes has recently listed a third entry in their list of current athlete billionaires, and that stat comes as a bit of a head scratcher to some. The life of a professional athlete comes with a certain level of glory and wealth; these athletes, most of the time, are in the upper echelon in terms of financial compensation compared to the average citizen. And yet, there are only three current names who have elevated up to billionaire status.
Yes, there are athletes who have surpassed the billion-dollar mark in career-earnings, be it through their high-paying contracts and/or potential endorsements and sponsorship deals. But in terms of net worth, again, only three athletes have made it to the billionaires club.
They are LeBron James, Michael Jordan and Tiger Woods.
Universally known for their impact both on-and-off the court (or course, in Tiger's case), these three Black athletes have transcended to a unique level in sport and culture, one in which many will look at and dream of achieving as a kid or as the rookie professional athlete with a long career ahead. Let's take a look at their careers and how they got to where they are now.
LeBron James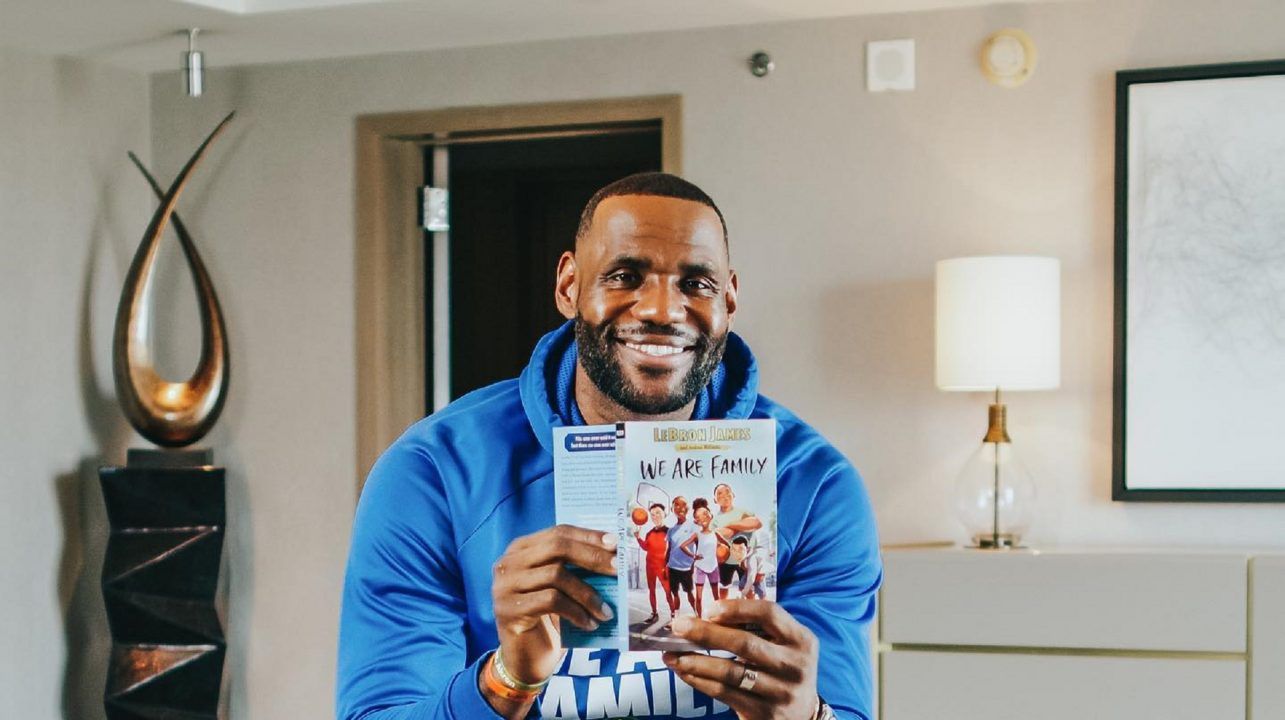 LeBron James – an 18-time NBA All-Star, four-time NBA champion, two-time Olympic gold medallist, and now, billionaire. After 19 seasons in the NBA, the 37-year-old Lakers superstar is the first active athlete to hit the $1 billion net worth mark.
"It's my biggest milestone," James told GQ in a 2014 interview, seemingly predicting the future. "Obviously. I want to maximize my business. And if I happen to get it, if I happen to be a billion-dollar athlete, ho. Hip hip hooray! Oh, my God, I'm gonna be excited."
Born to a 16-year-old single mother in Akron, Ohio, James had a difficult childhood. However, as the nation's most hyped NBA prospect coming out of high school in 2003, James signed his first deal with Nike that same year, rejecting offers from Reebok and adidas in favor of what he saw as the better long-term partnership. It turned out to be the right call.
In his nearly two-decade long run as a professional basketball player, James has raked in $387 million in total contract earnings from the Cleveland Cavaliers, Miami Heat, and Los Angeles Lakers, and another $900 million from other ventures and endorsements. This includes a lifetime Nike deal, Blaze Pizza franchises, partnerships with AT&T, PepsiCo and Walmart and launching his own video production company, The SpringHill Company. He landed the number two spot on Forbes' 10 Highest-Paid Athletes of 2022 list, with his pre-tax earnings reaching over $1.2 billion.
But despite the fortune that he has rightfully earned, James has made sure to pay it forward, most notably giving back to the very place that started his journey to the top. His charity, the LeBron James Family Foundation, opened the I Promise school, a public school in James' hometown of Akron, Ohio, in 2018. The school has pledged to help at-risk youth succeed academically. Currently, the school is open to students in grades three to seven and continues to expand to other grades. James has made numerous appearances at the school, often taking time to sit in classes and meet some of the young students, inspiring them to dream big like he did.
His charity work spans further than the I Promise school, however, as LeBron James has spent $41 million dollars to send over one thousand kids to college and paid for 5000 kids and their families from Ohio to attend an amusement park. Furthermore, he donated $2.5 million to the Boys and Girls Club of America, including supplying over 1000 computers to the children.
James has also always been an outspoken advocate for social justice in the Black community, using his large platform to speak out about race and policing issues in America.
Despite being "old" in NBA terms, LeBron claims there is still plenty of life in him and that he doesn't intend on slowing down anytime soon. He's eligible for a $97 million contract extension from the Lakers and he hopes to play with his son, LeBron "Bronny" James Jr., in the near future.
As far as his legacy off the court, James still has a number of goals he wants to achieve. Aside from the deals he's inked that were mentioned above, James is also a partial owner of a pro baseball, hockey and soccer team. He is an investor in Fenway Sports Group, which owns the Boston Red Sox, Fenway Park, Liverpool F.C. and recently as of 2021, the Pittsburgh Penguins.
As a current active basketball player though, he does not have an ownership stake on an NBA team. He has confirmed that basketball team ownership is next on his bucket list, telling interviewers that he wants to be part of a team in Vegas.
Without a doubt, LeBron James will go down as one of the greatest basketball players in the history of the game. The "Kid from Akron" has carved out such an enormous legacy both on and off the court that no matter how many more years he plays, he will go down in the history books as one of the best there ever was.
Michael Jordan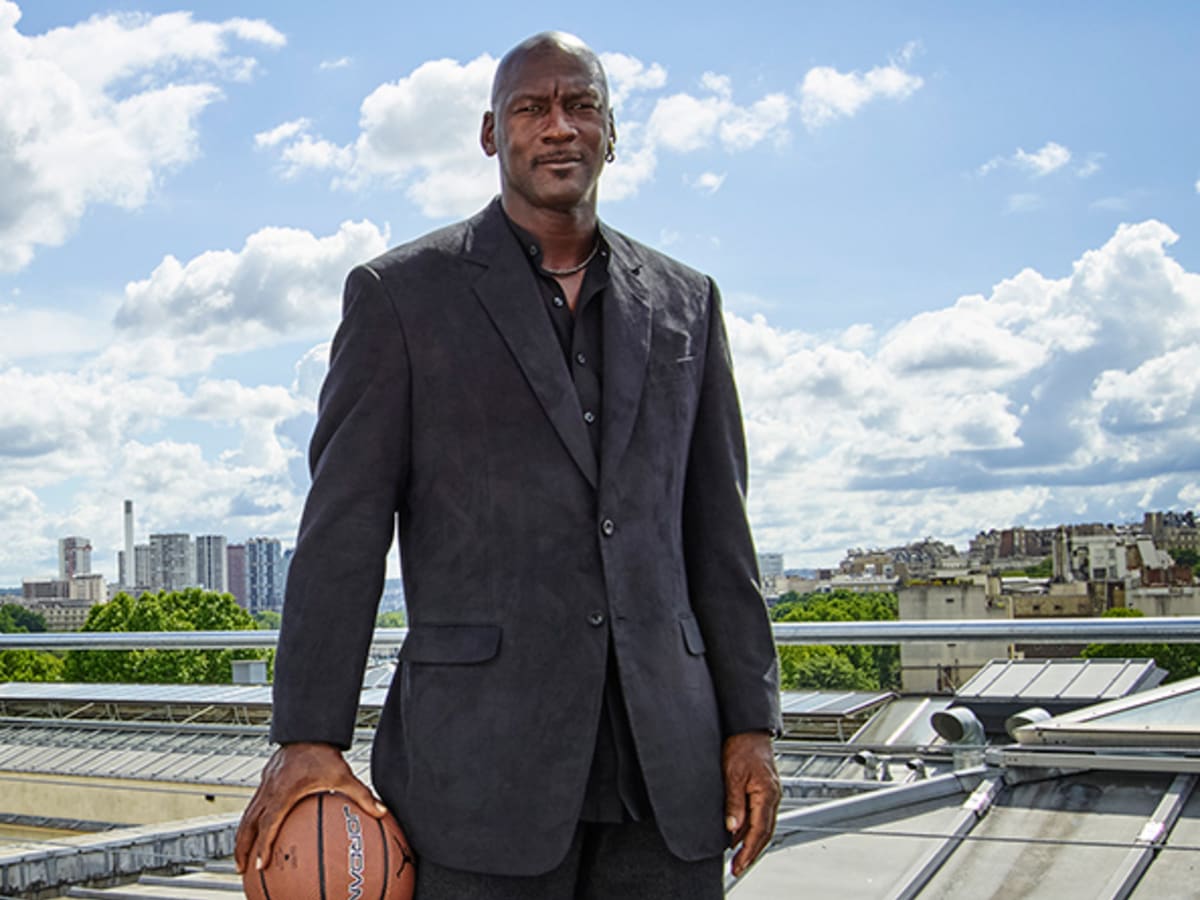 Before LeBron, there was Mike.
Michael Jordan isn't just the greatest basketball player there ever was (no, this is not a debate piece), he's also the richest. The accomplishments speak for themselves: He's a six-time NBA champion and Finals MVP, five-time regular season MVP, 14-time All Star. He literally carried his team to a three-peat… twice.
Funny enough though, Jordan's net worth peaked at $2.1 billion pre-pandemic and roughly 4% of that came from his playing career. In a time where $100 million dollar contracts seem to be handed out routinely in the NBA, Jordan amassed around $93 million in total during his playing days, in which $63 million of that came from his final two years with the Chicago Bulls' dynasty. Wow, how times have changed.
Essentially, Jordan increased his wealth over twentyfold from his playing days at his peak net worth, as he navigated his post-career retirement with major business deals.
Michael Jordan was born in Brooklyn, NY, but raised in Wilmington, North Carolina. He was a basketball, baseball and football player. After getting cut from his high school varsity basketball team's tryouts, he was so devastated that he was ready to give up playing the sport altogether before being convinced by his parents to work out all summer and try again the next year. That next season, he made the team and was eventually offered a scholarship at the University of North Carolina. After a few highly productive years with the Tar Heels, he was drafted by the Chicago Bulls third overall in the 1984 NBA draft. The rest is history.
Jordan's basketball career expanded the NBA product across the world, making him not just a cultural figure in North America, but across the globe. He signed a ludicrous five-year deal with Nike (who was third in line at the time in terms of basketball shoe brands) for $500,000. As of 2020 alone, that deal was valued at $1.2 billion. He also has endorsement deals with Gatorade, Hanes, Upper Deck, and more. And yet still, that investment isn't what propelled him into the stratosphere of wealth that he's reached now.
Jordan is best known for his Jordan Brand division with Nike, which launched as a sneaker line in 1984 and has blossomed into one of the most famous and universally recognized brands across the world with an athlete roster of its own. The Air Jordan line of signature sneakers remain among the most popular of all-time, and Jordan's success as the centrally-marketed face of his own brand is considered to have a trail blazing effect on athlete endorsements since then. The brand was valued at $3 billion in 2019, with Jordan taking home $1.3 billion of that.
In 2006, MJ invested in the NBA team in his home state, purchasing a minority stake in the then-Charlotte Bobcats before taking majority ownership in 2010 for an estimated $180 million. Jordan became a billionaire with the Hornets' rising franchise value in 2014. In 2019, he sold a minority stake for a whopping $1.5 billion. (Now, imagine what happens when LeBron owns a team…)
Of course, the GOAT understands that his money has the power to impact the lives of those less-fortunate, and he too has paid it forward. Michael Jordan has been involved with numerous charities both during his career and in retirement, including the Boys' and Girls' Clubs of America, Special Olympics and a number of other charitable organizations that support children and families.
More recently, Jordan donated $2 million of his earnings from the quarantine-binge watcher docuseries, The Last Dance, to feeding America's food banks in Chicago and the Carolinas, two places that made him the icon he is today. Also in 2020, following the murder of George Floyd, Jordan and the Jordan Brand pledged $100 million over 10 years to organizations fighting for racial equality, social justice, and greater access to education.
Michael Jordan boomed basketball into a worldwide game. He is the pioneer of many of the aspects that basketball changed culturally and is the greatest to have ever played. His legacy spans wide, but naturally, it's in his own demeanor to always strive for the top. Otherwise, he might just take it personally.
Tiger Woods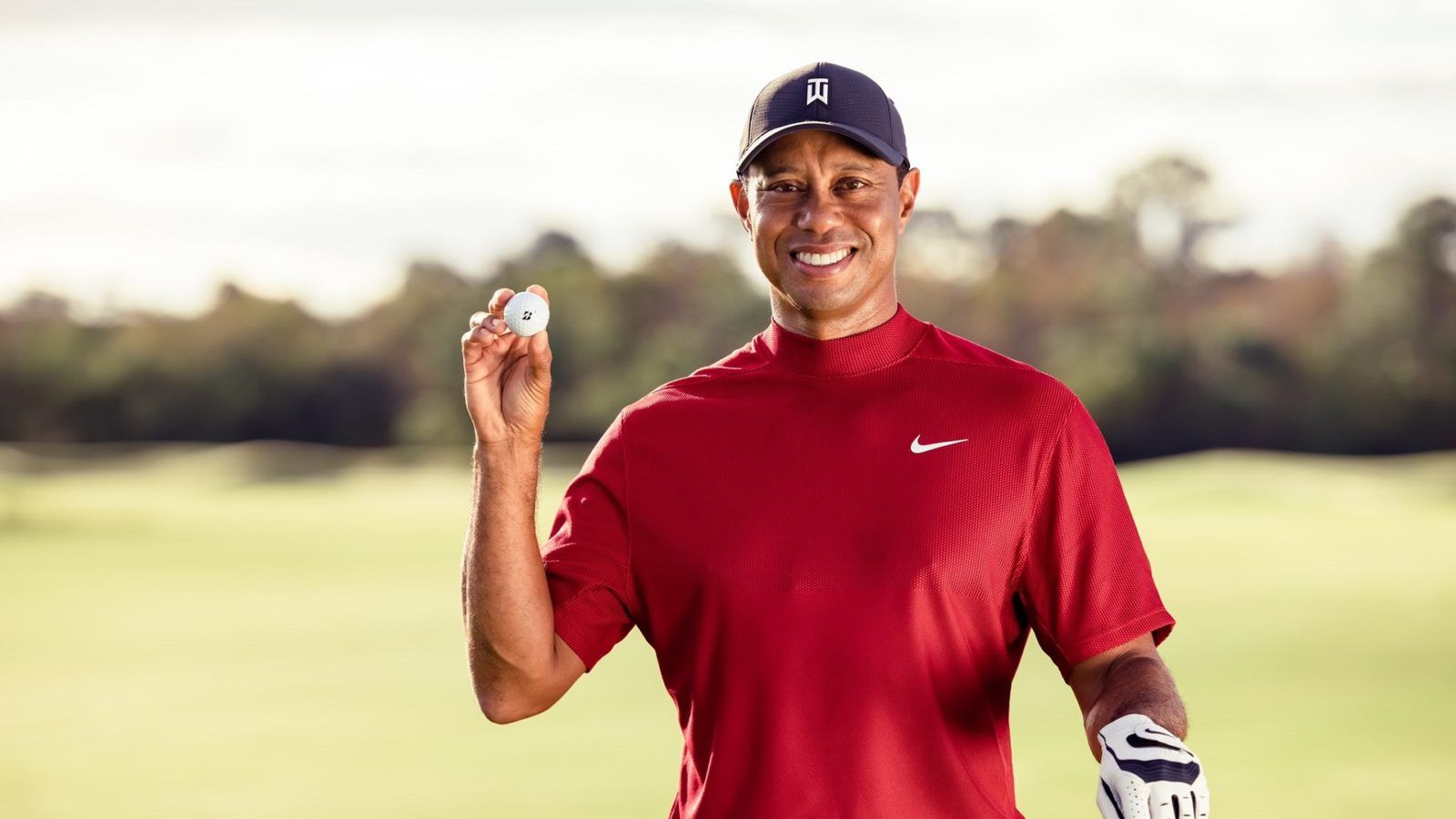 The latest addition to the list, and perhaps not a story of wealth as it is a tale of late-career redemption.
Tiger Woods has earned over $1.7 billion in actual salary, endorsements and other income since 1995, making him the latest in the list of athletes to make it into the billionaires' club.
His excellence on the golf course over 27 years has been eye-popping, but some of the details of how he achieved billionaire status are just downright unbelievable. For starters, less than 10 percent (!) of his career earnings and net worth comes from actual golf purse payouts. Rather, the majority of his money actually comes from endorsement deals with several major companies such as Gatorade, Monster Energy, Rolex, TaylorMade Golf and Nike Golf. To this day, Nike continues to pay Woods the most since signing him in 1996.
"He hit the right time in the right sport, being an athlete with a diverse background who was approachable," sports business consultant Joe Favorito told Forbes. "Brands love knowing they're getting someone who is embraced not just by the traditional but also by the casual fans."
Woods has used his world-renowned profile and financial fortune to expand his empire outwards, including the establishment of a golf design business, live events production company and a restaurant chain, smartly named "The Woods." He is also an investor in clubs and resorts group NEXUS Luxury Collection and is a partner in a Sports & Health Tech Acquisition Company.
A Black athlete that dominated a predominantly white sport, Tiger Woods' success and wealth is perhaps a testament to how he himself changed the sport of golf. Broadcast ratings for the PGA soared when Tiger took to the tee-box. Because of that, purse sizes for winnings exponentially grew, too. It came down to the often-called "Tiger effect," an effect that the majority of professional golfers credit the legend to.
"Tiger has been the instigator," six-time major champion Phil Mickelson said in a 2014 interview with ABC news. "He's been the one that's really propelled and driven the bus because he's brought increased ratings, increased sponsors, increased interest, and we have all benefited."
At his peak, Woods was the highest athlete endorsement earner in history, cashing in well over $100 million per year off the course. His fall from grace following legal issues in 2009 would slightly impact his earnings on his road to recovery and triumph again, but they didn't hinder his wealth substantially.
A redemption story, Tiger Woods now sits on top with a net worth of $1 billion. After one of the greatest comeback wins in history to win the 2019 Masters following over a decade of loss, trials and tribulations, Tiger can sit back and smell the roses a little. He remains committed to the PGA Tour for a few major tournaments, but soon he'll retire and his focus will be on living out peacefully in Florida while training his son, Charlie, who bears the similar fire and precision on the golf course as his father.
Recently, Woods reportedly turned down a "mind-blowingly enormous" offer from the new and lucrative Saudi-backed LIV Golf tour, which has poached numerous other golf stars such as Phil Mickelson and Dustin Johnson. LIV CEO Greg Norman told The Washington Post that the deal would've been in the "high nine digits." If he signed with LIV, he very well would have surpassed Michael Jordan on this list, by a noticeable margin, too.
Three men sit atop the world as the only active athlete (past and present) billionaires. Three Black North American athletes who have carved out legacies by evolving their respective sports entirely. Michael Jordan revolutionized the sport and culture of basketball, LeBron James took that a step further and Tiger Woods did the same with the game of golf. These three will not be the only athlete billionaires, but their hard work is inspiring and will pave the way for the future generation of stars that we look up to, both on and off the court.