Familiar problems for new Raptors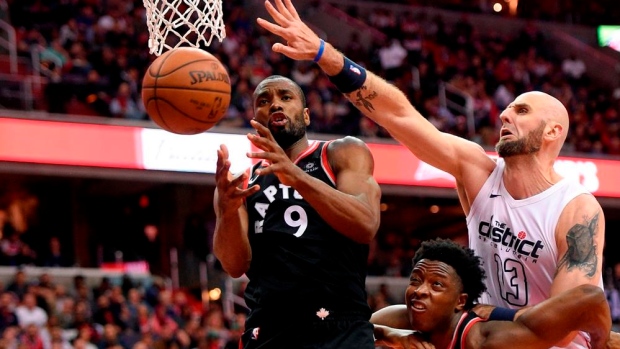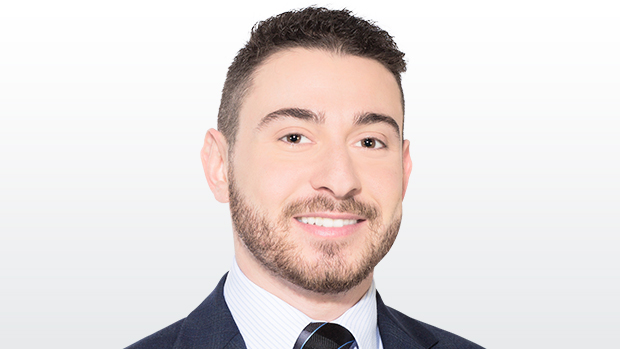 TORONTO – The Raptors have been down this road before: the playoff rollercoaster, the existential questions about who they really are and what they're capable of. It's all too familiar.
Even the situation they currently find themselves in – heading home after splitting the first four games of their first-round series with a talented, albeit inferior opponent – is the same as last year's.
Still, there's a newness to this latest postseason blemish. They had never finished with – or had to live up to – the first seed. They had never been up 2-0 in a series. There has never been more expected of them and they've never had so much to lose.
They say they've changed, that they're a different team than the one that kept getting in its own way at this time of the year, and for most of the last six months they looked the part. They committed to sharing the ball, altering their shot spectrum and diversifying the offence by empowering their role players and becoming less predictable.
It came together quicker and more effectively than almost anyone imagined. Then, in seven and a half minutes, it all came apart.
Toronto was up by eight points, less than a quarter away from taking a commanding 3-1 series lead over the Wizards, before Washington closed Sunday's Game 4 on a 24-8 run. The Raptors were, as Dwane Casey put it, frenetic. There was no method to their madness offensively. Any possession that didn't end prematurely in a turnover likely ate up the bulk of the shot clock until, more often than not, the ball found DeMar DeRozan, who would force up a tough jumper.
DeRozan took eight of the team's final 13 shots, making just two. No other Raptor attempted more than two during that span (Kyle Lowry) and only one other player hit a shot (Jakob Poeltl).
To his credit, DeRozan held himself accountable after the 106-98 loss, and then again the following day.
"I was just trying to be aggressive, at the end of the day just trying to do whatever I could to help us win," the all-star guard said after Toronto's light practice on Monday afternoon. "With that, I blame myself for a lot of mistakes, for a lot of forced shots late in the game."
It was a commendable gesture as the leader of this team and a notable one for a player, in the mould of Kobe Bryant, who generally stands by his shot selection, for better or for worse. But was he at fault for the late-game collapse? Not any more than the other six players that shared the court with him at various points of the fourth quarter, as well as the coaches.
Many of DeRozan's shots came late in the clock, a function of his teammates passing up good looks. Essentially abandoning the open offence that had been working for them throughout the regular season, the Raptors were back in "ride or die" mode, completely reliant on DeRozan to bail them out, and the Wizards knew well enough to snuff it out.
It was a familiar story with a different cast of characters. Gone are Patrick Patterson and DeMarre Carroll, reluctant shooters of Raptors past, replaced on Sunday by Serge Ibaka and C.J. Miles, who took two shots in almost 14 fourth-quarter minutes, combined.
"Yeah, [I passed up] two for sure," said Delon Wright, who played that entire seven-and-a-half minute stretch to close the game without taking a shot. "It could be more, I don't know. But I had two wide-open threes that I passed up that I shoulda took and I already knew that I shoulda took 'em when I didn't."
"Let 'em fly," Casey said on Monday. "C.J. Miles, Delon Wright, they've got to let those shots fly. I don't care if you miss six or seven of them, if they're in the shot spectrum, they're your shots, you've got to shoot those shots. We turned down one corner three and it turned into a layup for them because of a bad pass."
"Once you get late in the shot clock, a lot of time the ball comes back around, finds me and we haven't got a shot up so it's on me to kind of make something happen, get to the free throw line, hit a shot, or find somebody," said DeRozan. "We're finding ourselves late in the shot clock too many times. That kind of knocked us off our rhythm, we're out there hoping for a big shot from somebody, whether it's me, or anything in that moment."
On Monday, the word of the day was 'uncharacteristic', used several times to describe the team's play in their two losses over the weekend. Their 37 combined turnovers were usual – they averaged just 13.4 per game during the regular season, sixth fewest in the NBA. Their stagnant offence late in Game 4 was disappointing after ranking sixth in assists this season, up from 30th the year before. And, yes, after spending the last several months looking to disperse the offensive workload and establish multiple late-game weapons, it was a surprise to see so many players defer in that moment.
"Shoot it, man," DeRozan tells his teammates. "Every one of my teammates, I don't care if they miss 20 shots in a row, if you get a shot, shoot it. That's the confidence we've had in one another all year. Sometimes you have to look at film to realize the shots you turned down. In the flow of the game you feel like you could have done something else but when you can physically see it and you have your teammates backing you and your coaches backing you, I'm pretty sure you'd see a different outcome on Wednesday."
That's where the Raptors could really use Fred VanVleet, who has missed all but three minutes of the series with a shoulder injury. The sophomore point guard led the team in fourth-quarter minutes this season and has proven to be fearless in crunch time. Whether his shot is falling or not, he's not shy – evident when he hit the overtime winner in Detroit after starting the game 1-for-9.
If you thought watching parts of these last two games were painful, imagine being VanVleet – one of the team's fiercest competitors and a forced spectator, who would almost certainly make a difference, during the most crucial time of the year.
VanVleet stayed late after Monday's practice and got shots up with a brace on his right shoulder. On Sunday he told reporters that the pain is manageable and doesn't hinder his shot; instead the issue is range of motion and strength, which affects his passing, dribbling, running and ability to run through screens. For now, the team is listing him as day-to-day. They're hoping for his return and can't count on it.
Their first-round series, which once seemed like it might actually be anxiety-free, is now a best-of-three. If you're looking for positives, to pull off the upset the Wizards would have to win in Toronto, where the Raptors had the NBA's best home record during the regular season and drastically outplayed Washington in the first two games of the playoffs.
Most importantly, the Raptors seem to be more self-aware than in years past. They get it. They know what went wrong and how to fix it; now it's just a matter of going out and doing it. They say they're a changed team. This is the time to prove it.