​Farrell done in Boston - will the same be said for Girardi in NY?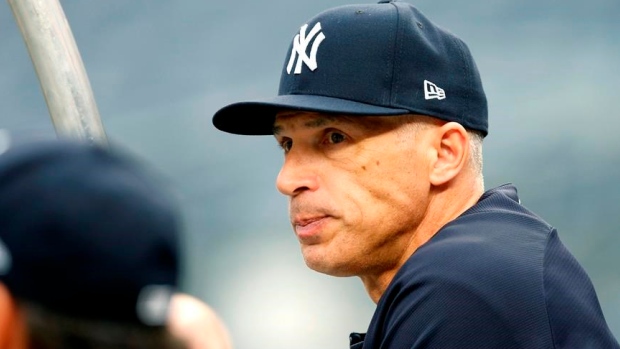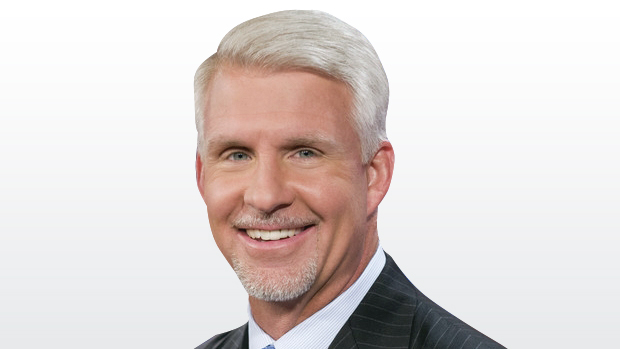 In an odd way, the American League East could look much different next year. There will be one new manager in the division for sure - and maybe a second one as well.
And believe it or not, it isn't the last place Orioles, fourth place Jays or third place Rays that are heading in that different direction. It starts with the division-winning Boston Red Sox, who fired manager John Farrell this week. Boston won 93 games this year and President of Baseball Operations Dave Dombrowski didn't think it was good enough.
It seems there were communication and relationship issues that hindered the Sox from fulfilling their potential and Farrell wasn't Dombrowski's selection to manage the club. He inherited the former Jays manager when he took over in August of 2015. So it's not uncommon for a new front office to want to select their own manager.

Leading candidates for the Red Sox job are former Sox infielder and current Astros bench coach Alex Cora; former Sox catcher Jason Varitek and former Tigers manager Brad Ausmus.

Meanwhile, Yankees manager Joe Girardi is in the final year of his contract. Every indication is that he's well-respected by his players and the Yankees' front office.
But for whatever reason, they've let him dangle in the wind until the end. Yankee fans aren't as fond of Girardi, complaining of his over-managing and over-thinking game matters. The masses turned on Girardi during the ALDS when he didn't challenge a hit by pitch call on Cleveland's Lonnie Chisenhall. It turned out that Chisenhall wasn't hit at all, but rather the ball tipped off the bat into the glove of Gary Sanchez, for what should have been strike three. The Indians stayed alive in the inning and the rest was history with Girardi was left having to explain his blunder.
It's no secret that New York sports fans can be relentless and unforgiving. Girardi got booed mercilessly during the Game 3 introductions, but when all looked lost the Yankees stepped up and supported their manager winning the next three games and eliminating the AL's top seed.
I think there's likely a better chance that Girardi chooses to leave the Yankees, rather than the team not wanting him back. He's a family man and his family has moved to Florida so his son can get more baseball opportunities. I could see him taking a couple of years off to be there for his family and then return to manage somewhere again later.
He's had a great 10-year run in the Bronx, winning three division titles and a World Series. And he's never had a losing record as manager of the Yankees. This was supposed to be a rebuilding year for the Yanks but they surprised everyone including themselves with their rapid return to competitiveness.

And the Yankees were able to do what the Red Sox couldn't. They rallied and got the pitching and timely hitting they needed to come back and defeat the Indians. The Red Sox starting pitching failed them as did their bats and defence. New York played inspired baseball while the Red Sox lost to a better team in the Astros.

But can you imagine if Girardi leaves the Yankees to manage the Red Sox? Not to mention that the Mets are looking for a new skipper as well. This certainly gives Girardi real leverage in his discussions with the Yankees if he decides he wants to stay.

But ultimately, I think Girardi stays with this young core of studs. Farrell won't likely manage next season, but I could see him replacing pitching coach Mickey Callaway in Cleveland if he gets a managing job. I could also see Farrell working as a special assistant with the Jays as he's close to Ross Atkins and Mark Shapiro.
No change of opinion on Strasburg
So Washington Nationals starting pitcher Stephen Strasburg decided to pitch on Wednesday night in Game 4 of the NLDS. It's unclear whether it was a heavy dose of antibiotics or shame that motivated him to change his mind about his availability, but he went out and absolutely dominated in his start (seven shutout innings while striking out twelve). His changeup was unhittable and he kept Cubs hitters off-balance the entire game.

And it's a good thing the tall righty decided to pitch, because his teammates might have taken him apart in the clubhouse if he hadn't. Wednesday was an elimination game and the Nats needed all hands on-deck. Other players were feeling "a bit under the weather" too, but they were all available to play. And there are players everywhere that would sell their souls to start in a game like that.

GM Mike Rizzo said that Strasburg wasn't pressured to pitch, but he came around and pitched out of obligation.
So he pitched because he was obliged to do it.
Not because he had the passion.
Not because he wanted to deliver for the organization and its fans.
He did it just because he should.

His initial reluctance rubbed almost everyone the wrong way. While he was awesome when he finally pitched, the end doesn't justify the means. His teammates will definitely take the win, but they won't trust him. His nickname is "orchid" in Washington because he is perceived to be a bit soft. And no part of his performance changed my perception of him, either.

If I were the Nats' general manager, I would trade Strasburg this off-season. I want competitors. I want guys who would sacrifice for their teammates. I want players who desperately want to play. On a club where Bryce Harper came back from a devastating knee injury and Max Scherzer battled hard on one good leg due to a hamstring injury, Strasburg's lack of desire was just offensive. The fact that he pitched well after being guilted into pitching does nothing for me other than give me hope that I could get something decent in return for him.
And speaking of managers facing an uncertain future, how about Nationals manager Dusty Baker? Despite the fact that he has won the NL East in each of his two years in Washington, he's inexplicably still unsigned beyond this season.
Baker is the winningest active manager. His clubs have won 90 or more games ten times. He has a higher winning percentage than Bruce Bochy, Lou Pinella, Tommy Lasorda, Buck Showalter and Jim Leyland. He deserves a nice three-year deal in DC.
Remember, he took over a club with a lot of internal strife. Who can forget the Jonathan Papelbon and Bryce Harper fight in the dugout? Dusty settled everything there and focused the roster on winning. His future shouldn't be tied to losing in the playoffs – he's done his job. Give me the manager who keeps getting me to the post-season and sooner or later he will win one.

All eyes on Kershaw
It's the Dodgers in a rematch against the Cubs in the NLCS. L.A. had a great season led by Clayton Kershaw, who was 18-4 with a 2.31 ERA during the regular season. He won his start in the NLDS, giving up five hits and four earned runs (all on solo home runs) in 6 1/3 innings.
It should be noted that he couldn't command either breaking ball, so the D-Backs jumped on his fastball. So while the bad news was that he gave up four homers; the good news is that he was still really tough and Arizona couldn't lump hits together for a rally of any sort. But even with the win, Kershaw is 5-7 with a 4.63 ERA in the post-season. It's perplexing how the best pitcher in the game (164-44. 2.36 ERA) can struggle so much in October. Sure, he's tired - but he's still the best.

Keep an eye on how Dave Roberts manages Kershaw. For some reason, the seventh inning has been his bugaboo in the playoffs. He has a 25.50 ERA in the seventh compared to the mid-three's in the first six innings as a starter. It may be mental or physical, but there's a chance that it just may not be anything at all considering the Dodgers bullpen had a miniscule 0.39 ERA in the NLDS. Roberts may just yank his ace before it's even an issue. But I know one thing: Clayton Kershaw could pitch every game for me.
The challenge of putting starters in relief situations

There's a reason why managers get paid the big bucks. The ability to manage a pitching staff is so critical to a club's success and it becomes magnified in the post-season. But the problem is that in the playoffs, the end often justifies the means. The manager can make the tight decision and get a bad result and everyone thinks he made a wrong decision. And then sometimes they just make plain bad decisions.

Now every manager this post-season has made at least one mistake:
- Twins manager Paul Molitor left Ervin Santana in to give up four runs in the first two innings after they took a 3-0 lead in the first against the Yankees.

- Rockies manager Bud Black brought closer Greg Holland out of the bullpen with a man on in the eighth inning and things spiraled away from him, leading to three runs being scored just after the Rockies had pulled to within one run. He should have had him start the inning like he normally does as a closer.

- John Farrell brought in Chris Sale to relieve Rick Porcello in Game 4 of their series against the Astros (an elimination game. Sale went on to throw 77 pitches. If he was available to throw that much, then Sale should have started the game instead of letting Porcello put the Sox in a hole.

- Indians manager Terry Francona inexplicably let Trevor Bauer start Game 1 over Corey Kluber. Then he brought Bauer back on short rest when ahead 2-1 in the series. Bauer scuffled and gave the Yankees the momentum to win the series.

- D-Backs manager Torey Lovullo let Zack Grienke go back out to pitch in the sixth inning against the Dodgers when he already had thrown 103 pitches and had thought he would be pulled for a pinch hitter if his spot had come up in the bottom of the fifth. Grienke gave up a homer to Austin Barnes to lead off the sixth and Lovullo removed him from the game.

- Dusty Baker pitched to Anthony Rizzo with first base open in the eighth inning of a tie game in a Game 3 loss against the Cubs. Rizzo singled in the game-winning run.

- Joe Girardi removed CC Sabathia too soon in Game 2 of the ALDS against the Indians. Sabathia had only thrown 77 pitches and had retired 12 of 13 when Girardi took him out. Chad Green came in and quickly got in trouble in the ill-fated inning where he gave up a double and the infamous Lonnie Chisenhall HBP before a Francsico Lindor grand slam.

- Astros manager AJ Hinch brought starting pitcher Justin Verlander in a relief role in Game 4 when his club was ahead 2-1 in the series. On top of that, he brought Verlander in with a man on base already. He had never pitched out of the bullpen ever and put his ace in a very awkward spot. Verlander gave up a home run to the first batter he faced.

- Cubs manager Joe Maddon became the first manager ever to have a right-handed pitcher give up a home run to a left-handed hitter (Harper off of Edwards Jr.) and a left-handed pitcher give up a homer to a right-handed hitter (Zimmerman off of Montgomery) in the same inning in a playoff game (Game 2).

- Dave Roberts left Tony Watson in after a giving up a hit to Jake Lamb leading off the seventh inning in Game 2 against the D-Backs. Watson had retired the two batters he faced to end the sixth. But after sitting for a half-inning, his stuff fell off. The lefty Lamb singled and Roberts let Watson face switch-hitting Ketel Marte who also singled. Watson was replaced by Brandon Morrow who immediately gave up a homer and let Arizona back in the game.

So as you can see, every manager makes mistakes. And in the post-season, it's often all hands on deck. Starters are available out of the bullpen which can create complications and challenges as to when to use them and how to use them. Nobody has done it perfectly. Ultimately, it is up to the players to perform. Managers try to put their best pitchers in the right situations to get them to succeed but that's easier said than done.

Spitting Seeds
Predictions:
Yankees defeat the Astros in six games. The Yankees' starting pitching and bullpen depth is better than Houston's. I like the Astros offence slightly better than the Yankees but good pitching beats good hitting which means the Yankees beat the Astros.

Cubs beat the Dodgers in six games. Los Angeles is so dependent on Kershaw, that if he doesn't win both games, the Dodgers can't win the series in my opinion. The Cubs will get to the Dodger ace in either Game 1 or 5 and that will be the difference in the series. And I like the Cubs' starters overall more than I like the Dodgers. Anthony Rizzo and Kris Bryant won't let the Cubs lose.

My guess is that the next Red Sox manager will be Jason Varitek. Dombrowski gave a former big-league catcher Brad Ausmus a shot to manage in Detroit despite no previous managing experience. The Red Sox want someone who can relate to the younger players, but can still be tough. That's who Varitek was as a player.

I suspect Joe Girardi will sign back in New York and will remain Yankees manager. Why would anyone in their right mind leave a club with Aaron Judge, Gary Sanchez, Greg Bird, Luis Severino and Didi Gregorius - not to mention a Top 3 farm system?

Unfortunately, I expect Dusty Baker will be out in Washington. It won't be fair, but they need to do something different to get over the hump next year in what could be Bryce Harper's last season as a Nat. Their window to win is closing. They have almost the exact same team back for next year. If they're not going to change the players, they'll want to change the manager. I wouldn't do it, but I think they will. They will hire either John Farrell, Ron Gardenhire or Joe Girardi (if he leaves NY). Dusty could manage my team any day of the week.

I predict that the Phillies will hire Charlie Montoyo, the bench coach of the Tampa Bay Rays, to manage their club. Montoyo has helped oversee the development of many of the Rays' top prospects. He knows how to handle pitchers as he has been a long-time minor league manager as well. He's also from Puerto Rico and speaks Spanish - which will help him relate to a number of key players on the Phillies: Freddy Galvis, Maikel Franco and Odubel Herrera. Not to mention he's managed against many of the young prospects in the Phillies organization and has a unique familiarity with them.

I am going out on a limb and predicting the New York Mets will hire Indians pitching coach Mickey Calloway as their manager. He's very highly regarded and has been mentored well under Terry Francona. And the Mets pitching staff is the foundation of their club. The success of John Farrell and Bud Black - former major league pitchers - as managers makes the move less dramatic than it used to be.
--
Steve Phillips was general manager of the New York Mets from 1997 through 2003, helping lead the club to a National League championship in 2000 and its first World Series appearance since 1986. His analysis appears each week on TSN.ca, TSN Radio and SportsCentre. Follow Steve on Twitter at @StevePhillipsGM.