Father of Oilers' D Larsson passes away at 50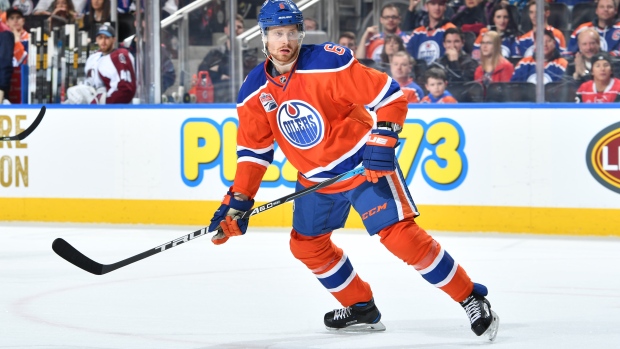 Oilers defenceman Adam Larsson's father, Robert, has died, Swedish club Skellefteå AIK confirmed on Friday. He was 50.
Robert Larsson was in Edmonton visiting his son when he passed away Thursday night, according to the Swedish news outlet Norran.
Adam Larsson, who missed the Oilers' home game on Thursday due to personal reasons, posted a photo of a black heart on Instagram Friday morning with the caption "Dad. I love you. Always had. Always will."
Robert Larsson was a sixth-round pick of the Los Angeles Kings in 1988 and spent most of his playing career with Skellefteå AIK in Sweden.
"Robert was a warm person with a wonderful humor," the team said in a release Friday, as translated by Google. "Robert said what he thought and he stood for his opinions. Robert was also a youth leader for many seasons in AIK.
"…We are thinking of the family in this difficult moment."