FIFA picks women's World Cup referees; no video review yet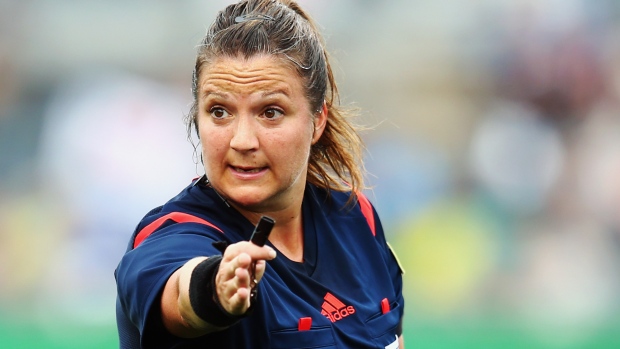 ZURICH — Canadian referees Marie-Soleil Beaudoin and Carol Anne Chenard have been named to the 75-woman list of match officials for FIFA Women's World Cup France 2019.
Canadian assistant referee Chantal Boudreau will also help officiate.
Beaudoin was in charge of Saturday's FIFA U-17 Women's World Cup final between Spain and Mexico in Uruguay. She became the third Canadian to take charge of a FIFA competition final after Sonia Denoncourt and Chenard.
The FIFA Referees Committee has selected 27 referees and 48 assistant referees, representing 42 different countries, for the Women's World Cup.
FIFA has not yet committed to the same video review system used at the men's World Cup in Russia. The expected deadline to decide is a March 14-15 FIFA Council meeting in Miami.
A likely issue is potentially using male video assistant referees working with the all-female match official teams.
The Women's World Cup runs June 7 to July 7 in Grenoble, Le Havre, Lyon, Montpellier, Nice, Paris, Reims, Rennes and Valenciennes.
___
With files from The Associated Press