Finding value on the free agent market
The opening of unrestricted free agency has become one of the most intriguing parts of the hockey calendar, if only because the pool of available talent offers little clarity. Travis Yost digs into the numbers and offers some best-buy recommendations along with some buyer-beware options to consider.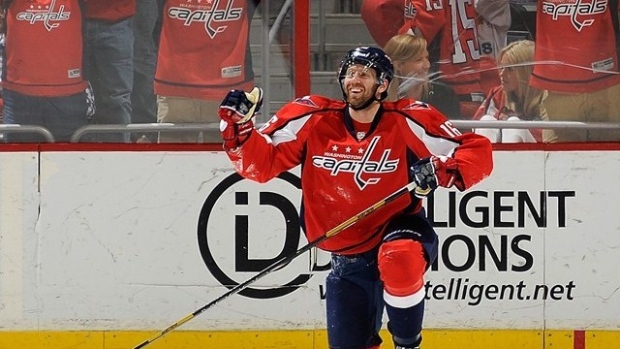 The opening of unrestricted free agency has become one of the most intriguing parts of the hockey calendar, if only because the pool of available talent offers little clarity. There are plenty of underrated, sure-to-be-underpaid skaters available, just as there are potential landmine contracts that can poison a team's cap situation for years to come. Sorting through the mess isn't easy, but the team that can complement their draft-and-develop talent through unrestricted free agency is generally the team that's going to routinely push deep into the postseason.
Below, I've compiled some thoughts on two groups of players – those I would consider buying up when unrestricted free agency opens up, and those I would pass on for myriad reasons. A lot of this is talent based, but in many instances, I'm also considering the player's rumoured asking prices – which, of course, is a primary driver in determining whether the player in question can out-perform his theoretical contract.
Best Buy Recommendations
Eric Fehr (C) – Looking for some size in your lineup? If so, Eric Fehr may be worth your time. Fehr's coming off of a pair of really strong seasons in Washington, chipping in 31-points in 2013-2014, and 33-points in 2014-2015. But, kind of like a couple of the other depth forward options you see in this lineup, Fehr's numbers get more impressive as you move away from the counting numbers. Whereas a player like Erik Condra may offer you a speed and versatility option, Fehr offers you the hulking, effective forechecking style that manifests positively in his numbers. Like, for example, his ridiculous Goal% over his career – at 55.1% (5-on-5 only), he's sandwiched between the likes of Jamie Benn and Joe Thornton, which is pretty good company.
Andrej Sekera (D) – Andrej Sekera is what I'd consider a 'soft buy' – I think he's a really solid defenseman, but I also think that the market's going to reward him fairly considerably for years of performance. Still, I think Sekera's a prime example of when underlying data shows more of the value of a player than, say, point totals and raw plus-minus ratings. Over the last four years, Sekera's teams – including stops in Buffalo, Carolina, and Los Angeles – have been three percentage points better from a goal perspective and about two percentage points better from a possession perspective with Sekera on the ice. Historically, these are the types of players who tend to hit the market undervalued – their 'quiet' numbers much more impressive than their surface-level counting numbers. But, big signings of predecessors like Anton Stralman and Jeff Petry in this department may have already corrected for this market inefficiency. We'll have to wait and see.
Erik Condra (RW) - The case for Erik Condra is pretty simple (and one I've laid out before). Contracts for forwards in today's NHL are generally driven by point totals, and Erik Condra's never been a big scorer – he's a weak individual shooter and plays a bunch of minutes with comparatively weak shooters in third and fourth-line minutes. But, consider this: as a depth option throughout his career, Erik Condra's been on the ice for 50% of the goals and 54% of the shots at even-strength – numbers generally reserved for above-average and better players. And, he's extremely versatile, one of the only players over years of play in Ottawa that's never appeared reliant on Erik Karlsson to elevate their game.
Michal Neuvirth (G) – It wasn't by mistake that Robin Lehner, Antti Niemi, Eddie Lack, Anton Khudobin, and Cam Talbot all found new homes during the NHL Draft – the UFA goaltender market is a smoldering fire, and options are really limited. Still, there are a couple of options – the most intriguing being that of Michal Neuvirth. Neuvirth hasn't seen a ton of action over the last three years (just 62-games total), but he's been rather productive in those starts. His EVSV% over that stretch sits at .922 – just a shade behind Antti Niemi's .923, and better than the likes of Jaroslav Halak, Kari Lehtonen, James Reimer, and Ryan Miller. Still, he's never really seen the net enough to leverage himself into a payday, which creates an interesting buy-low situation for a prospective organization. Lastly: I note that Niemi/Neuvirth's performances are eerily similar over the last three seasons. Niemi just inked a 3-year contract worth $13.5-million. I'd be willing to bet that Neuvirth's next deal is worth about half of that, despite the similarities in performance.
David Moss (RW) - David Moss is an interesting name in the sense that he's now 33-years old and just wrapped up a season in which he managed just 12 points in 60 games. Those are hardly impressive numbers, but again, there are two sides to the sport of hockey – and David Moss excels at one of them. Historically, teams have an awfully difficult time generating quality scoring chances with David Moss on the ice at even-strength, and Moss can also be called upon for extensive penalty kill duty – giving a reprieve to the top-six forwards who ideally are preserved for softer even-strength and power-play minutes. His quiet point production in and of itself from last year, combined with his age, should suppress the market for this valuable forward. A team who can snag him on a one or two-year deal at a reasonably cheap cost would do well here.
Buyer Beware
Matt Beleskey (LW) – Matt Beleskey is a fine hockey player. But, his salary ask – recall he comfortably turned down a 4-year, $16-million offer from Anaheim one week ago – is alarming. When you start to command dollars in the $5-million AAV and up range, there are a series of boxes you should really be checking if you have any hope to satisfying the contract you signed. Are you an elite shooter? Do you drive play? Do you make your teammates better? Are you versatile? Years of data on Beleskey suggest the answer to each of those questions is no. More likely, Beleskey's going to roll one season of decent performance into a contract he likely won't live up to, because some general manager is going to isolate on Beleskey's one year of play rather than all six years he's played in the NHL. He has productive years ahead, but his contract situation screams risk eclipsing reward.
Chris Stewart (RW) – Let's be clear for a moment: there are many power forwards in this league, guys with size and power who are effective skaters and punish smaller competition on a regular basis. Chris Stewart is not that guy. At last year's trade deadline, I noted that Chris Stewart – despite arguments to the contrary – is good for one thing, and that's routinely burying his own team in the defensive zone. Not surprisingly, his acquisition by Minnesota didn't work out well for Chuck Fletcher. He scored just three goals in 28-games, despite playing most of his minutes with the super-talented Mikko Koivu. If you're in the market for an infrequent scorer and mega-possession drag that's almost certainly going to end up with a multi-year deal, Chris Stewart's your guy.
Anders Lindback (G) – Anders Lindback's played 116 games in his NHL career, which started back in 2010-2011. If you start from that date range and only look at goaltenders who have logged 116 or more games at the NHL level, Anders Lindback sits 37th out of 41 in EVSV% at a lowly .914. Two of those goalies (Martin Brodeur and Evgeni Nabokov) are out of the league. The other two – Ben Scrivens and Ray Emery – are probably launching their last stands. What's left of the goaltender market may be pretty weak, but it's hard to imagine there aren't better options out there for a team in need of some crease help.
Martin St. Louis (RW) – If Andrej Sekera is a 'soft buy', Martin St. Louis may be a 'soft sell'. I'm not entirely sure how the market will play here – he carries unbelievable name recognition and still has a desirable skill set, but at the same time, there are an awful lot of miles on that body and his performance last season was really a shell of years prior. It's important to note that his slip in scoring wasn't just the result of random variance. In the ten years pre-dating last season, Martin St. Louis was comfortably averaging 2.8 shots per game. Last season, St. Louis averaged just 1.9 shots per game – almost a full shot off of his full pace, and a swath of lost shots over a full season. St. Louis can still bring real value, but teams need to be careful here.
Antoine Vermette (C) – It's going to be fascinating to see how Antoine Vermette's next contract situation plays out. He still carries a reputation of being a real defensive stalwart, but he's been running in the red from a shots and scoring chance perspective for three consecutive seasons. Also of concern: his shot rate, much like Martin St. Louis' in New York this year, took a major step backwards in 2014-2015. Vermette's never been a major offensive contributor, but if his shot generation continues to trend in the wrong direction and the defensive game is truly starting to slip, I'm unsure as to how he'll satisfy the big expectations on his next UFA deal.