Fire dismisses head coach Yallop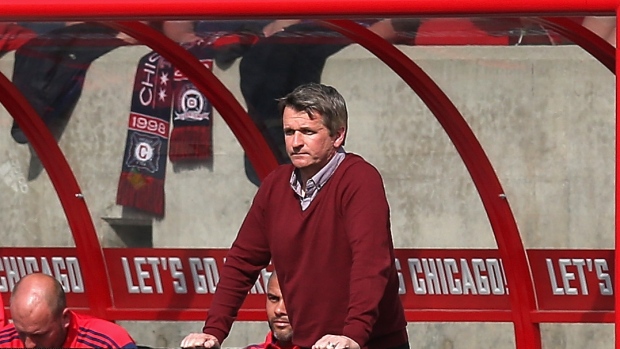 The Chicago Fire made a number of changes in management on Sunday, including firing head coach and director of soccer Frank Yallop.
A Vancouver native, Yallop had been in charge of the Fire since October of 2013 and posted a 13-23-24 record in 60 matches. The team currently sits last in Major League Soccer's Eastern Conference on 27 points, nine behind the Montreal Impact for the final playoff spot. The Fire were 1-0 losers on Saturday night to expansion side Orlando City.
Prior to joining the Fire, Yallop was manager of the Los Angeles Galaxy and spent two stints at the helm of the San Jose Earthquakes. From 1990 to 1997, Yallop managed the Canadian men's national team.
Along with Yallop, assistant coaches Marc Bircham and Clint Mathis have also been fired.
The team has named technical director Brian Bliss as interim head coach. A former American international, Bliss spent three seasons in MLS in the mid-1990s.
Along with the appointment of Bliss, Nelson Rodriguez has been named general manager. A former MLS executive vice president of competition, technical and game operations, Rodriguez most recently served as the managing director of national team advisory services for United States Soccer.
"I share our fans' frustration and, while we've enjoyed success off the pitch, I'm obviously not happy with the results on it. I felt the need to make changes now in order to better position ourselves for the off-season and beyond," said Fire chairman and owner Andrew Hauptman in a release. "I have tremendous confidence about the future of this Club in Nelson's hands and am beyond thrilled to bring him to Chicago."
The Fire is next in action on Wednesday when they visit the Impact at Stade Saputo.