Five thoughts on Hayward, the Bulls and more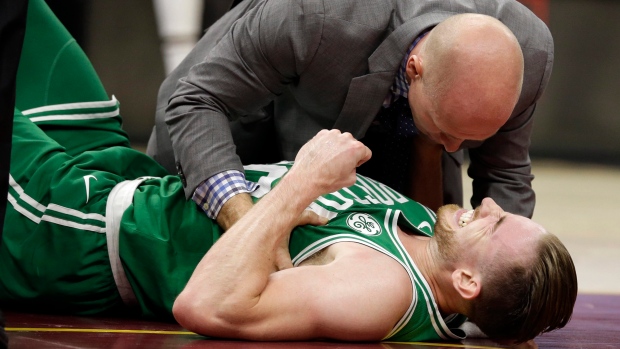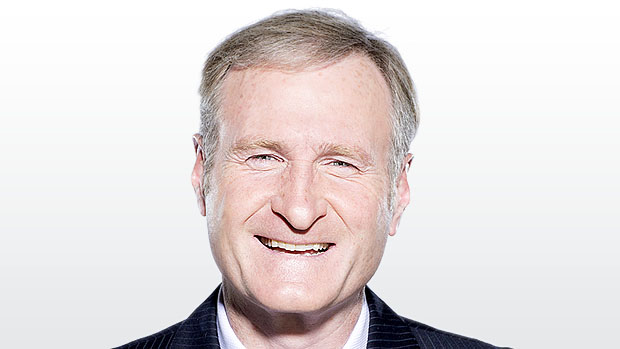 1. GORDON HAYWARD (Celtics): Not much more I can say that hasn't already been said about his significant left ankle injury last night in Cleveland. I feel awful for him, but I have full confidence that he'll bounce back. He's a very good player and he'll be heard from again. The level of medical expertise, along with the tremendous therapy provided to today's athletes, allows an injured player to make a sound return in this era. I was pretty shaken up when I saw Paul George's leg injury a few summers ago during a USA Basketball scrimmage. But he's back at it and at an elite level with the Oklahoma City Thunder. Obviously, Kyrie Irving will have to do what's he's always wanted to do – truly lead a team. It's on him to pick up some slack in Boston. The Wizards, Bucks, Heat and Raptors are now able to look at the updated Eastern Conference playoff race after the injury and set their sights on an attainable No. 2 seed. After the Cavs, it's now wide open.
2. JAMEER NELSON (Nuggets): A bit of a surprise cut in Denver. The steady veteran still had a year remaining on his deal, but he was waived by the Nuggets. The door is now wide open for Canadian Jamal Murray to be the starting point guard, which he should be. That being said, like Richard Jefferson, I doubt that Nelson will be out of work for long. He's a superb leader and has a winning personality. And he's still a steady and solid backup point guard. I'm sure several clubs will be jockeying to bring in a guy with a sound pedigree.
3. BOBBY PORTIS & NIKOLA MIROTIC (Bulls): In the category of 'you can't make up this nonsense,' the Bulls teammates get in a brawl during practice and now Mirotic is out for a few months, while Portis has been suspended by the club for eight games. Considering that both guys are in the top eight of the playing rotation for head coach Fred Hoiberg, it's an understatement to describe this situation as difficult for a club that's suddenly in a major rebuild. It's a tough situation.
4. JAYSON TATUM (Celtics): The 19-year-old rookie played a very nice opening night game, earning a double/double in his Celtics debut. The last guy to do that was Mr. Larry Bird in his debut. The kid is smooth, smart, confident, patient and skilled. I like his game a whole lot. It was a smart move starting Tatum and throwing him to the wolves. He'll be a better player for it, getting the opportunity to go head to head primarily against front-line opponents on a daily basis. Early pressure many times sets the standard higher and I think he has the makeup to be a very good one.
5. WADE BALDWIN IV (Grizzlies): The 17th pick in Round 1 of the 2016 draft out of Vanderbilt was cut after one season in Memphis, with the Grizzlies opting to go with the returning Mario Chalmers from injury. The bottom line? This is a ruthless business. Hopefully, plenty of first-round picks are aware of this development and recognize that you better not take anything for granted because there are hundreds of guys out there dying to take your spot. Kudos to Memphis management for admitting their miscue or realizing Baldwin was a poor fit and moving on from him. Take the brief hit and keep folks that will earn a spot on your team. I still recall Grizzlies GM Jerry West dealing high first-round pick Drew Gooden, who was selected by Memphis as the fourth overall pick in 2002, less than nine months later. Players should never get comfortable and executives that succeed in the NBA consistently move on when something doesn't look like it's going to work out. Cut your losses.