Five thoughts on Olynyk, Wright and more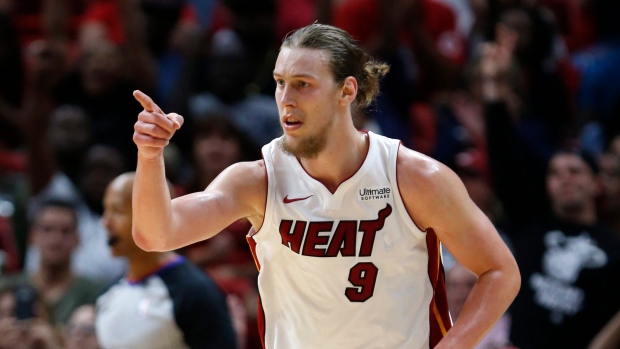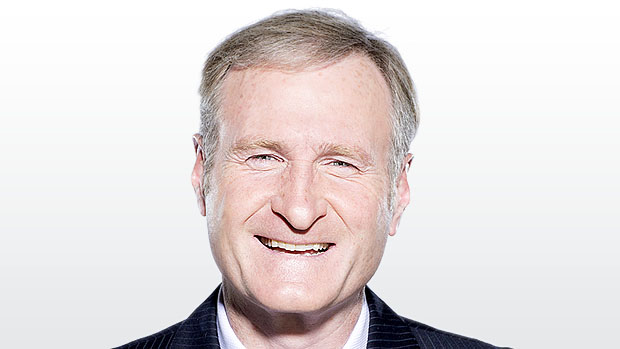 1. KELLY OLYNYK (Heat): I'm impressed with how the Canadian is playing in his new situation. He looks to be in great shape, which is a must in Miami. Olynyk is averaging 11 points, 8.0 rebounds and 3.7 assists a game. He's such a talented shooter (5-for-10 on three-pointers) that his presence on the floor opens things up for others. Olynyk is yet another smart pickup by Heat president Pat Riley.
2. DELON WRIGHT (Raptors): I like his game. Wright is going to be a good one. The young guard is off to a sound start, averaging 10.3 points, 3.3 rebounds and 3.3 assists while leading Toronto's second unit. Obviously his big challenge right now is his three-point shooting (just 1-for-10 from beyond the arc). If he can improve his shot, he'll be a real keeper. Wright's a good two-way player.
3. DEJOUNTE MURRAY (Spurs): This young man really impressed me on Monday night versus the Raptors. I love his passion, swagger, toughness and energy. He's got terrific size and length, and changes speeds well at the point of attack. He's a developing player who has done a very nice job filling in at the lead guard spot. Murray is averaging 13.3 points and 9.7 rebounds along with five assists nightly. He looks like another late first-round steal by San Antonio general manager R.C. Buford.
4. MARIO CHALMERS (Grizzlies): It's good to see him back on the floor healthy after his injury issues last season. Coach David Fizdale coached him in Miami and knows his game and makeup. Chalmers is averaging just over 24 minutes per game while giving the Grizzlies 8.7 points and 3.7 assists. He plays hard and will provide a spark off the bench. Good fit.
5. ANDRE ROBERSON (Thunder): I spend time chatting with pro talent scouts in every NBA city I visit. They're a great source of insight and wisdom regarding the personnel of all 30 teams. The same thing keeps coming up when the topic of discussion is the Thunder: Head coach Billy Donovan has to limit or not play Roberson. Yes, he's a sound defender, but his offence (averaging 3.0 points per game in 19.0 minutes) is so poor it's like OKC is playing 4-on-5, which creates legitimate concern on many fronts. It's hard to hide guys on either end in this league.