Flyers' Gostisbehere leaves with UBI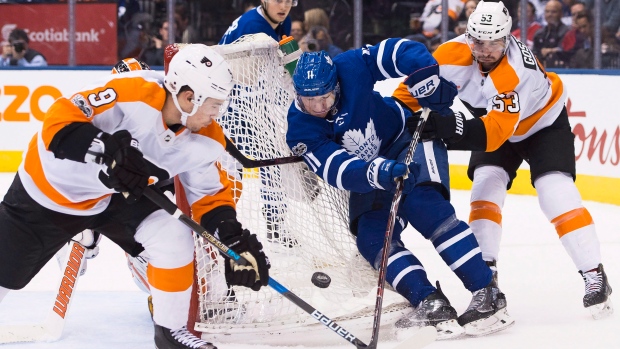 Philadelphia Flyers defenceman Shayne Gostisbehere suffered an upper-body injury Saturday night against the Toronto Maple Leafs and did not return to action.
Gostisbehere appeared to get injured halfway through the second period when Leafs forward Leo Komarov hit the American from behind into the side boards.
Gostisbehere had one assist in the game before leaving.
The 24-year-old has one goal and 12 assists over 11 games this season in Philadelphia, his third year with the team.