Flyers' MacDonald to miss 4-6 weeks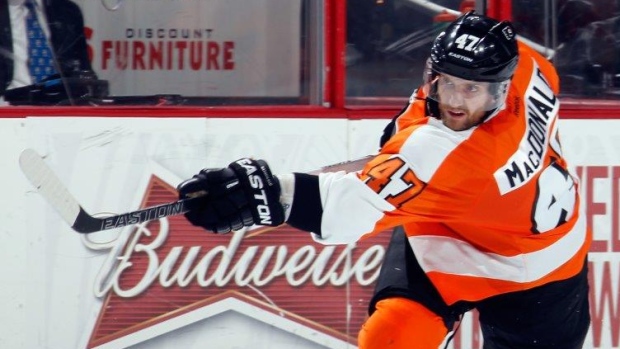 The Philadelphia Flyers announced Sunday defenceman Andrew MacDonald will miss 4-6 weeks with a lower-body injury.
MacDonald was injured in the team's 2-1 win over the Edmonton Oilers Saturday, despite finishing the game.
The 31-year-old has a goal in eight games for the Flyers this season.