Flyers trade D Timonen to Blackhawks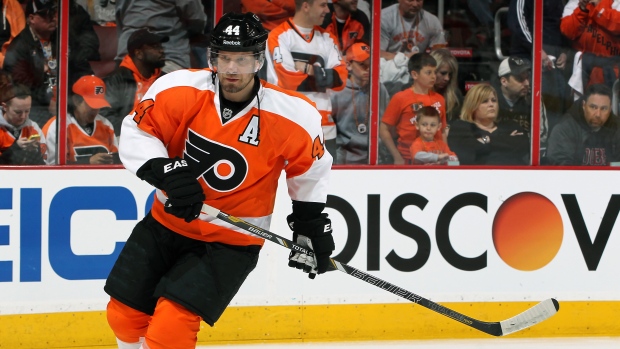 PHILADELPHIA - The Chicago Blackhawks have acquired veteran defenceman Kimmo Timonen from the Philadelphia Flyers for a 2015 second-round pick and a conditional 2016 fourth-round pick.
TSN Hockey Insider Pierre LeBrun reports the conditional fourth-round pick will become a third-round selection if the Blackhawks win two playoff rounds with Timonen appearing in 50 per cent of the games and a second-round pick if Chicago wins three playoff rounds with Timonen playing in 50 per cent of those games.
Timonen has not played a game this season because of blood clots discovered in his leg and lungs over the summer.
The 39-year-old was expected to make his debut Saturday in Philadelphia but instead will do it for the Blackhawks.
Timonen is on a one-year contract with games played bonuses and expects this to be his final NHL season.
In 1,092 games, the Finnish defenceman has 117 goals and 454 assists.