Former Als WR Carter released by Colts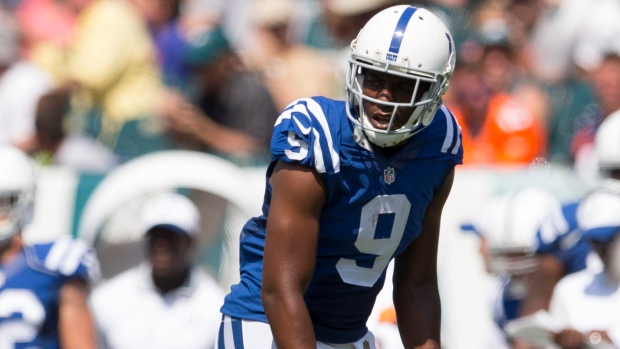 There may be an intriguing name to add to the list of CFL free agents this off-season.
Former Montreal Alouettes receiver Duron Carter, who signed with the NFL's Indianapolis Colts this past off-season, became a free agent when the Colts declined to offer him a futures contract to remain on the team's practice roster.
It's unclear at this point if Carter is considering a return North, but according to Ed Tait of the Winnipeg Free Press, the Blue Bombers would be eager to secure his services.
Carter spent two seasons with the Alouettes, totaling 124 receptions for 1,939 yards, and 12 touchdowns.
The son of Pro Football Hall of Fame receiver Cris Carter, Duron may also catch on with another NFL team. He worked out for a number of teams last year before signing with the Colts.