Former Argonauts CB Carter signs with Vikings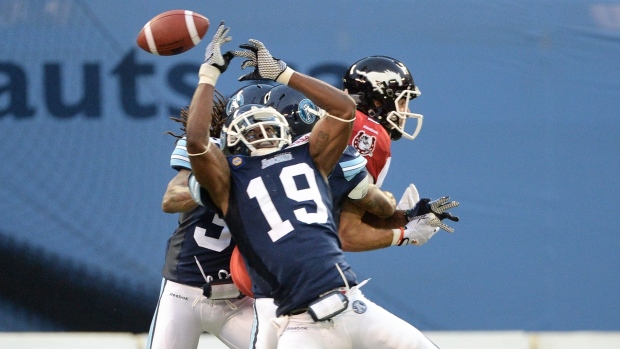 EDEN PRAIRIE, Minn. - It didn't take Jalil Carter long to sign a new contract.
The defensive back signed with the NFL's Minnesota Vikings on Thursday, just two days after being released by the Toronto Argonauts to pursue options south of the border.
Carter, 25, had drawn significant interest this off-season from Minnesota as well as the Denver Broncos.
The six-foot-one, 205-pound Carter joined the Argos in '12 and appeared in 34 regular-season games, two playoff contests and Toronto's 35-22 win over Calgary in the 100th Grey Cup game in 2012 at Rogers Centre. He had a career-best five sacks with the club this past year.
Carter signed with the St. Louis Rams in 2011 as an undrafted free agent following his college career at Akron.