Former Flames F Glencross retires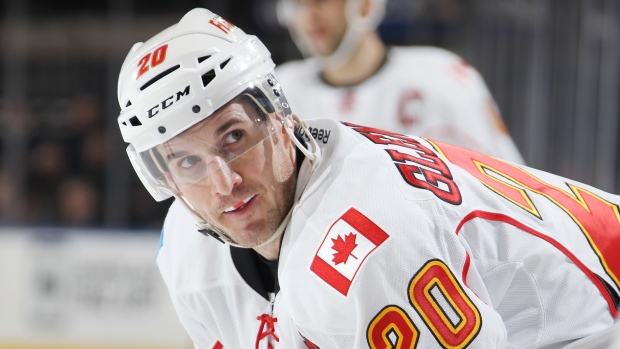 After nine seasons in the National Hockey League, Curtis Glencross is hanging up his skates.
"We have weighed our options and with the young family, I'm enjoying a lot of firsts with them," Glencross said Tuesday.
The 32-year-old former Flames winger was an unsigned free agent this summer before accepted a tryout with the Toronto Maple Leafs. He was later cut, only to get a similar opportunity with the Colorado Avalanche. He played in three preseason games with the Avalanche before being release.
Glencross, who broke into the league by signing as a free agent with the Anaheim Ducks in 2006-07, hasn't managed a full 82-game season in his career. The closest he came was playing 79 games in 2010-11, during which he tallied 24 goals and 43 points. He had his best season the following year, recording 26 goals and 48 points in 67 games.
Glencross has registered 134 goals and 275 points in 507 career NHL games, split between the Ducks, Flames, Columbus Blue Jackets, Edmonton Oilers and Washington Capitals.