Former players in lawsuit point to NHL executive critical of 'dumbass doctors'
Newly disclosed court documents relate to lawsuit filed in U.S. federal court by former players suing the league over handling of concussions.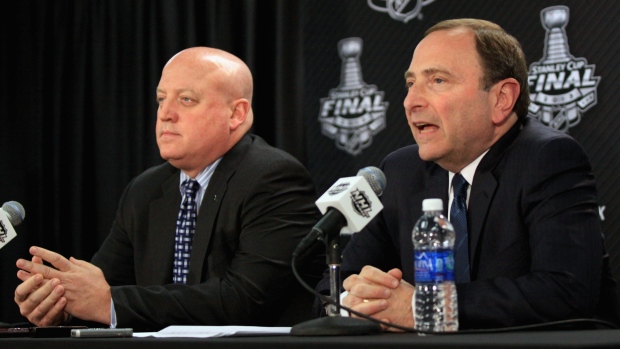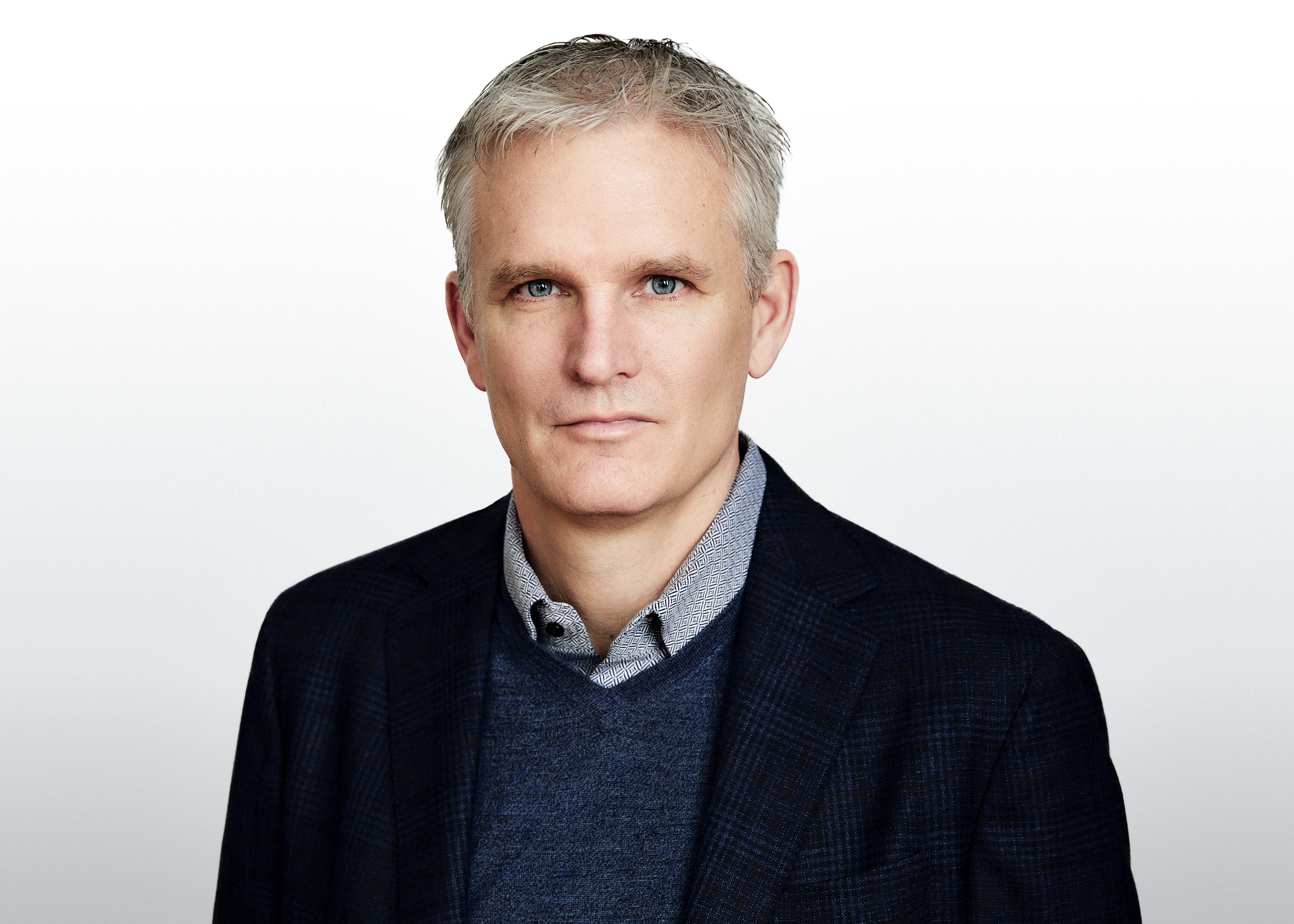 When the Canadian Medical Association condemned the NHL for not addressing violence in the sport, a senior league executive described the criticisms as "imbecilic rants by dumbass doctors who have no idea what they're talking about," according to newly disclosed court documents.
In November 2013, the then president of the CMA - a group with more than 80,000 physician members across the country - wrote an open letter to the NHL, urging the league to address a growing number of player injuries and subsequent suspensions.
Louis Hugo Francescutti, an emergency medicine physician and professor at the University of Alberta, wrote that the CMA had hoped that a resolution endorsed at the association's annual meeting in 2013 condemning NHL executives and owners over violence in the sport might help reduce the "carnage" when the NHL season began.
"Unfortunately, since the regular season began in October the gruesome spectacle of players suffering vicious assaults from opponents has continued unabated," Francescutti wrote in the open letter. "...With increasing awareness globally about the tragic long-term effects of concussions and head injury, should come greater understanding and effort on the part of the NHL and team owners to eliminate such injuries."
A news release that included Francescutti's letter was forwarded by a reporter to NHL deputy commissioner Bill Daly, who sent it on to Julie Grand, the league's deputy general counsel.

Weeks later, on Jan. 17, 2014, Grand asked NHL vice-president of media relations Frank Brown to respond to the doctor's open letter. Brown replied that he planned to work on a response over the weekend.

"There's 13 hours of Hockey Day in Canada to watch tomorrow – perfect white sound for the creation of deep thoughts about imbecilic rants by dumbass doctors who have no idea what they're talking about," Brown wrote in an email to Grand.
The CMA and NHL both declined to comment on Friday.
Brown's email was included in a series of exhibits filed in U.S. federal court in Minneapolis late Thursday that relate to a lawsuit filed by former players suing the league over its handling of concussions.

The players allege that the NHL has put profits ahead of player safety and that league officials like Brown have been dismissive of any critics who second-guess the NHL's policies and injury protocols.

In the latest twist in the high-stakes case, former players are asking the court to certify the case as a class action. If the court approves such a move, which won't come before next summer, it would mean more than 5,000 former players, and the families of some deceased players, would automatically become plaintiffs in the case, drastically ratcheting up the potential liability for the league.

If the court rejects the class-action motion, players would have to hire their own lawyers and pursue claims individually.

As part of their motion for certification, lawyers for the former players have outlined how they believe the NHL has willfully put player safety on the backburner.

The lawyers indicated that their expert witnesses include an unnamed journalist who has covered hockey for decades; an epidemiologist who will testify that hockey players are more likely than the general population to suffer from depression, Alzheimer's, suicidal tendencies, and neurological disorders; and a researcher who concluded the head impacts suffered by NHL hockey players and NFL football players are "strikingly similar."

Evidence filed Thursday also includes emails from NHL doctors and league and team staff discussing how much information about concussions they should disclose publicly. Other emails filed in court include claims from NHL officials that some players might be exaggerating their injuries.

In 2009, according to court documents, Dr. Charles Tator, a leading Toronto brain injury researcher, criticized a DVD released by the NHL about concussions in hockey.

Tator wrote to Dr. Ruben Echemendia, who chairs the NHL/NHLPA Concussion Working Group, arguing that the video prepared for young hockey players included no details about the long-term consequences of concussions, such as dementia, depression, and suicide.

"We chose not to include any information for which there is no consensus in the scientific community," Echemendia wrote to Tator in a July 24, 2009, email. "The areas that you describe are clearly important and in need of greater scientific investigation, but there is no current consensus in the scientific community about their long-term impact."

Similarly, Tator noted that the video failed to discuss how many NHL players had their careers ended due to repeated concussions.

"We did not feel that such information would be helpful," Echemendia wrote. "We felt that it was much more appropriate and more compelling to include players like Pat LaFontaine and Eric Lindros, both of whom retired in part due to concussive injuries, and let them tell their stories in words that they were comfortable with."

Two years after Tator's critique, the NHL worried about its concussion data getting into "the wrong hands."

On Feb. 22, 2011, NHL senior vice-president of hockey operations Kris King wrote an email to Grand, NHL vice-president of communications Gary Meagher, and University of Calgary epidemiologist Willem Meeuwisse, a member of the NHL/NHLPA concussion working group, to suggest the league begin tracking when concussed players returned to play in the same game.

"I think we should keep this new spread sheet very tight to this group going forward," King wrote. "Does anyone disagree? This information in the wrong hands would not be a good thing in my opinion. Looking for comments or advice."

"Totally agree re your point below," Grand responded.

"Yes, makes sense," Meeuwisse added.

Much of the evidence the former players plan to rely on is still under court seal, including a number of exhibits used as part of Thursday's class-action motion.

For instance, while the class-action motion alleges that the NHL rejected a request from University of North Carolina professor Kevin Guskiewicz to study the neurocognitive health of retired NHL players, details of that request remain under seal. (Guskiewicz published a similar study in 2005 that examined the neurocognitive decline of NFL retirees.)

More sealed documents could become public in a matter of weeks, said a lawyer involved with the case.

In January 2011, the NHL was preparing a video explaining how concussed players had suffered their injuries. Meagher wrote in an email to King, Grand, Brown and Colin Campbell, the NHL's senior executive vice-president of hockey operations, that the league might face scrutiny because it did not involve "independent 3rd parties" in its presentation.

"The answer to the question is, we had more than one person do this analysis, 2 were 'hockey guys' who know what happens on the ice," King wrote in a Jan. 27, 2011, email. "They may question mine and Gary's view on these but personally, I am more confident in my assessment of how these happen than a professor who didn't play the game, no disrespect intended…"

"I don't have the patience anymore for an intelligent, well-thought out and polite answer like yours Kinger," Campbell replied. "I am tired. Tired of watching every game. Tired of second guessing every little boo-hoo that happens on the ice and asking… was that dirty?.....was that on purpose? …. Was that an accident?....how bad is he hurt?...oh, he got carried off on a stretcher….oh, he is back now! Get it!!!"

In attempting to make a case that the NHL has whitewashed its concussion problem, lawyers for the former players pointed to a study published in 2011 by doctors involved with the NHL's concussion working group.

"Despite the concussion working group's goal of being 'to protect the health and safety of the players with publication of research,' its study's conclusion was modified before publication," lawyers for the former players wrote in a court filing. "NHL attorney Grand edited the publication twelve separate times."

"What started out as a conclusion that it was 'necessary' to remove concussed players from the game in which they suffered the injury, was diluted to 'prudent precautionary medical decision' and finally, in the published article, to the softer still: 'more conservative or precautionary measures should be taken in the immediate postconcussion period…'"

"By deliberately and systematically limiting public access to concussion data, controlling how the data was analyzed and used, and exercising oversight and editorial input into the study drafts, the NHL quietly neutered the value of its study."

Other emails unsealed Thursday highlight a rift between the NHL and NHLPA over concussions.

On Jan. 27, 2009, NHLPA spokesman Andrew Wolfe emailed colleagues a copy of a New York Times story reporting a sixth deceased former NFL player under the age of 50 had been posthumously diagnosed with the brain-withering disease chronic traumatic encephalopathy, or CTE.

"At our health management panel meeting last Sunday, we raised this subject and spoke about our desire to pursue a study of the long-term health effects for concussed hockey players," wrote Ian Penny, then the NHLPA's general counsel, in a Jan. 28, 2009, email. "Daly was crudely dismissive of the idea but the head of the concussion working group indicated that plans for a study were underway and that we had a good body of data that would serve as a strong basis for such studies."

Four years later, in 2013, the NHL established a task force to study long-term effects of concussions. That task force, according to the motion filed on Thursday, "has yet to develop a study, much less perform one."