Former Rider WR Williams-Lambert signs with Bears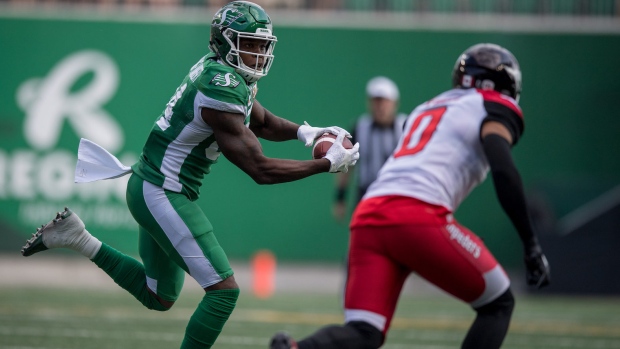 The Chicago Bears have signed former Saskatchewan Roughriders wide receiver Jordan Williams-Lambert to a contract, according to TSN Football Insider Dave Naylor.
The Roughriders announced earlier Tuesday the team has released Williams-Lambert to pursue NFL opportunities.
Williams-Lambert, who was named the West Division's Most Outstanding Rookie, was moved to the team's deferred list, meaning they will retain his rights for the 2019 season.
In 17 games for the Roughriders last season, Williams-Lambert finished with 62 receptions for 764 yards and four touchdowns.