Former Raptors GM Babcock passes away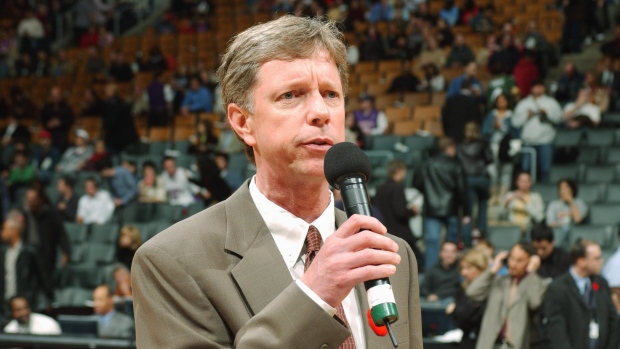 Former Toronto Raptors general manager Rob Babcock has died at the age of 66 following a diagnosis of pancreatic cancer, the Minnesota Timberwolves confirmed on Wednesday.
A native of Phoenix, Babcock spent two seasons at the helm of the club between 2004 and 2006 and was the architect of the trade of franchise player Vince Carter to the New Jersey Nets.
Entering the NBA as a scout with the Denver Nuggets in 1987, Babcock spent 11 seasons with the T-Wolves, working his way up to director of player personnel in 2002.
Joining the Raptors in June of 2004, Babcock's first major move with the Raptors was the drafting of Brazilian centre Rafael Araujo with the eighth overall selection in that month's NBA Draft. Araujo would spent two disappointing seasons with the Raptors before a trade to the Utah Jazz.
In December of that year, Babcock shipped the disgruntled Carter to the Nets in exchange for a package of Eric Williams, Aaron Williams, Alonzo Mourning and two first-round draft picks. Mourning refused his assignment to Toronto and was immediately bought out by the team. The move has since been criticized as one of the worst trades in NBA history.
Following his dismissal from the Raptors in January of 2006, Babcock rejoined the T-Wolves as a consultant and was named assistant GM of the club that fall.
He was fired from his role as vice-president of basketball operations in 2016.
Babcock's two sons, Chris and Nate, are both in the NBA, with the former currently serving as assistant director of player development with the Philadelphia 76ers and the latter as video coordinator for the Brooklyn Nets.