Forsberg enters player agent business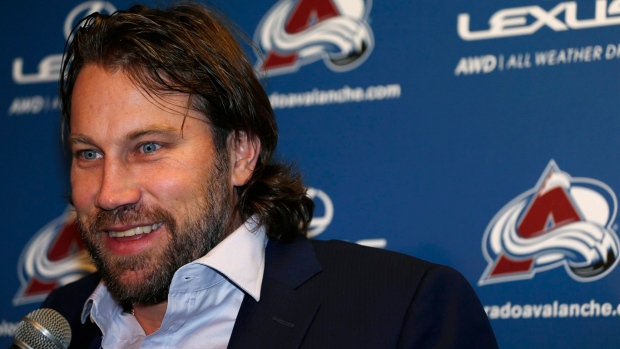 Peter Forsberg has chosen a new career path within the game of hockey. The two-time Stanley Cup winner, who was inducted into the Hockey Hall of Fame in 2014, is entering the player agent business.
Forsberg is joining former Colorado Avalanche teammate Claude Lemieux at 4sports Hockey agency.
"I'm thrilled about this opportunity and I am looking forward to this new challenge," Forsberg said in a statement. "I'll be working with Daniel Giger and his team who have built one of the best brands in the market over the last 10 years and with Claude Lemieux, my former Colorado team-mate and multiple Stanley Cup winner, who runs our North American operations."
Forsberg had 249 goals and 636 assists in 708 career NHL games with the Quebec Nordiques, Colorado Avalanche, Philadelphia Flyers and Nashville Predators.
Forsberg and Lemieux played most of five seasons together with Colorado from 1995-1999.
"With Peter on board we're definitely making a power move to becoming the best company to represent international players in the hockey world," Lemieux said.