Four things to watch for as the Raptors enter the stretch run
The race for first place, the Eastern Conference standings, their ability to close out tight games and the team's need to fill a vacant 15th roster spot via the buyout market are some important storylines to keep an eye on in the weeks leading up to the Toronto Raptors' fifth straight trip to the postseason, TSN Raptors Reporter Josh Lewenberg writes.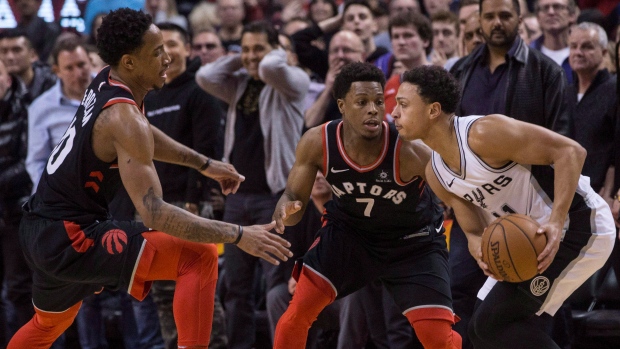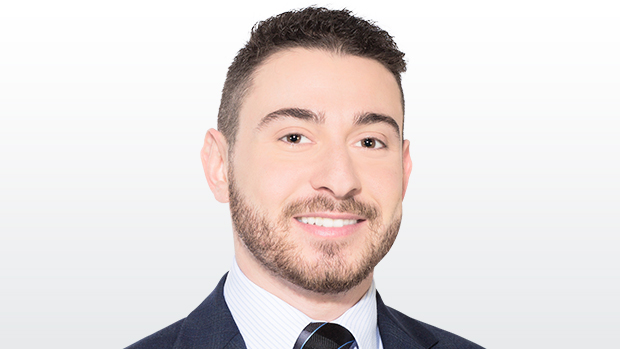 TORONTO – On Friday evening the Raptors will begin the unofficial second half of their season and, with 25 games and less than two months to go before the playoffs, there's a widespread belief that this is the best basketball team Toronto has ever had.
It's not especially difficult to make that case. They feature two all-star guards, including one who's a fringe MVP candidate, a frontrunner for coach of the year, an emerging 25-year-old centre who's quietly coming into his own, and arguably the deepest bench in the league.
Coming out of the break, they boast a franchise-best 41-16 mark and are on pace for 59 wins, which would be a team record. They're riding a season-long seven-game winning streak and are the NBA's only club ranked in the top four in both offensive and defensive efficiency. Most importantly, they're doing it the way they said they were going to do it, having (on most nights) successfully modernized their style of play.
However, this isn't their first rodeo. They know, as we do, that judgment day won't come until April, May and, if they're fortunate enough, June. This will be their fifth straight trip to the postseason and merely making it that far is no longer sufficient.
This is probably the best Raptors team we've ever seen and, given Cleveland's perceived vulnerability, it's also the best opportunity they've had to go on a deep playoff run. Accordingly, they've never been under more pressure to get over the hump.
All that is to say, this will be a crucial spring for the organization and an exciting one for its fans, but here are some important storylines to keep an eye on in the weeks leading up to it.
The race for first place
We're 129 days into the NBA season and Boston has been in sole possession of first place in the Eastern Conference for over three quarters of them (98). The Raptors have only held the top seed for two weeks, but that includes the last 13 days and they don't intend on giving it up.
The Raptors have always been careful in managing expectations, even internally. Their goals were game-to-game and they would be leery about looking too far ahead. This year has been different in that sense. Dwane Casey has made it clear, both inside the locker room and out: they're gunning for first.
Tactically, this is a smart and well-thought-out move by the head coach. In years past, Casey's teams have struggled to maintain focus going into and coming out of the all-star break, which isn't unusual for playoff-bound clubs. In an attempt to avoid the complacency that befell them at this time last season, Casey has given them something tangible to strive for ahead of the playoffs.
In terms of how much the first seed would actually help, the easy answer is: that depends. For a team that's a league-best 24-4 at home, having home-court advantage through the Conference Finals – should they make it that far – could certainly pay dividends. With that said, the Cavaliers essentially conceded first last year and still defeated the top-seeded Celtics in five games.
The Cavs are not a huge threat for first. They come out of the break 6.5 games back and, even though they've won four straight, their top priority should be getting their recently overhauled roster acclimated and on the same page by mid-April. Besides, they're confident they can win their way to the Finals regardless of where they're situated in the standings, as they should be if and when LeBron James flips the proverbial switch.
The break couldn't have come at a better time for the Celtics, who have lost three contests in a row and now trail Toronto by two games. Their remaining schedule figures to be challenging, with 14 of their final 23 games coming on the road. Meanwhile, the Raptors will only play 12 of their 25 games away from the Air Canada Centre.
The two teams have split the season series so far, with each of them winning on their home court, and will see each other twice more in the final couple weeks of the campaign – in Boston on March 31 and then back at the ACC four days later, with the Raps visiting Cleveland in between. Those games should go a long way in determining which team finishes atop the East.
The East standings
After Toronto, Boston and Cleveland, there are six teams battling for five spots with just five games separating fourth from ninth place. Depending on how the bottom half of the East shakes out, each of those teams could be a first-round opponent for the Raptors and none of them figure to be an easy out.
The Wizards currently have a half-game lead over Indiana for fourth. They've been the NBA's biggest Jekyll and Hyde team this season. Oddly, they're playing some of their best basketball without John Wall, who they'll get back in the next four to six weeks. Given their playoff history and the fact the Wizards have already defeated them twice without their all-star point guard this year, Washington is clearly a team the Raptors would prefer to avoid.
The Pacers have also been inconsistent but they've had more ups than downs when their all-star guard Victor Oladipo – league favourite for most improved player – has been in the lineup. Given the alternatives, they might actually be Toronto's best bet, assuming they drop.
The sixth-place Bucks are a half-game behind Indiana and, while they've underwhelmed this season, they still feature arguably the best player in this collection of teams in Giannis Antetokounmpo and a long, athletic core that gave Toronto some difficulty in the opening round a year ago.
The 76ers are the wild card in this mix. They could conceivably jump the aforementioned teams and host a first-round series (they're two games back of fourth) or fall out of the playoff picture altogether (they're three games up on ninth). Currently, they're one of the hottest teams in the league, having won five straight contests, and while youth is generally a disadvantage come playoff time, they could be scary at full health.
Miami is clinging onto the final playoff seed. They lack the star power many feel is necessary to win in the spring, but they're deep, well coached and have played the Raptors tough this year. The Pistons are a game and a half behind them and are a bit of an unknown after acquiring Blake Griffin ahead of the deadline. Consider them the anti-Heat. Their depth doesn't inspire much fear but if Griffin and Andre Drummond come together and Reggie Jackson gets healthy they could be a headache.
If the Raptors are playing anywhere close to as well as they have been recently, they should be able to beat any of these teams. Still, it's not hard to envision each of them putting up a fight and stealing at least a couple of games. Handicapping them in order, from the most favourable to most challenging matchup for Toronto, I'd go: Indiana, Detroit, Miami, Philadelphia, Milwaukee, Washington.
Closing time
This is the most important on-court storyline to monitor as the Raptors gear up for the playoffs. How comfortable do they look closing out tight games? To this point, it's been an area of concern.
Toronto has the second-best point differential in the NBA and has won 24 games by 10 points or more. However, they're just 14-12 in games that come down to clutch situations – within five points or less in the final five minutes.
Overall, the Raptors' offence ranks fourth. In those clutch scenarios, they fall to 25th in offensive efficiency. The primary culprit is a lack of movement and creativity in their play calling and execution. In other words, when the pressure goes up they often revert back to old habits.
They haven't been tested much lately. All but one of their seven straight wins came by at least 15 points. In the lone exception, the near collapse to Miami, they coughed up a 17-point fourth quarter lead after being held without a field goal over the final four and a half minutes.
For the most part, the Raptors have had success in changing the way they play this season but, while they're further along than expected in that regard, sticking to their new principles in crunch time was always going to be the toughest adjustment to make. The encouraging thing is they're aware of it. It's something they've stressed and have been working on throughout the campaign, but especially since their mid-January loss in Minnesota. They showed some improvement in a win over the Timberwolves at home 10 days later, but it's still a work in progress.
They're probably not going to blow out teams in the playoffs and they certainly won't beat Cleveland by 34 points like they did back in January, should they meet in May. This is an issue they'll have to solve if they're going to take the next step.
DeMar DeRozan and Kyle Lowry have both excelled as playmakers this year and the supporting cast has earned their trust. If they can share the ball, be less predictable and get good looks over the first 43 minutes, there's no reason why they shouldn't be able to do it in the last five. That's what the coming weeks are for – to experiment with different closing lineups, to find the ones that work and to hopefully settle down in those situations.
The buyout market
The Raptors are still hoping to fill their vacant 15th roster spot and, thanks in large part to the Bruno Caboclo deal, they now have the financial flexibility to do so without dipping into the luxury tax.
With the trade deadline moved up 10 days this year, the buyout market was quiet going into the break. Joe Johnson (waived by Sacramento) and Brandan Wright (waived by Memphis) both signed with Houston, although the Raptors didn't have interest in either, I'm told. Marco Belinelli (waived by Atlanta), who was a target of Toronto's, ended up in Philadelphia – a result of the guaranteed playing time they could offer him.
Players have to be waived by their old team before March 1 to maintain their postseason eligibility with their new team, so the buyout market is expected to heat up some over the next week.
As TSN first reported last week, the Raptors have ruled out a reunion with Vince Carter this season, even in the unlikely event that he's bought out by Sacremento. After some internal debate about the idea of bringing the 41-year-old back to Toronto, they have decided that this is not the right time, according to team sources. Gearing up for what could be a historic playoff run, they want the season to be about this team and their accomplishments, not the nostalgia that would come with Carter's return. It's something they remain open to in the future, perhaps next season in some capacity, but it's not an option they're considering now.
One player they may be targeting is Orlando's Arron Afflalo, who they've had interest in before. Raptors president Masai Ujiri knows Afflalo from their time together in Denver and, on account of his relationship with Magic president and former Raps GM Jeff Weltman, he would also have a pretty good idea of Orlando's intentions with the veteran guard-forward.
At 32, Afflalo isn't the two-way player he once was. He's averaging just 3.2 points on 38 per cent shooting in 43 games this season. However, he would be a solid fit for what the Raptors have to offer. It's important to remember that Afflalo, or anyone else they could bring in, wouldn't see regular playing time in Casey's already crowded rotation. That's the reality anyway; you're unlikely to find someone that really moves the needle off the waiver wire. These are guys other teams are paying to go away. What Toronto is looking for is some veteran insurance on the wing, where C.J. Miles and rookie OG Anunoby have both battled minor injuries over the last month.
Afflalo checks that box and, as a 39 per cent career three-point shooter (37 per cent this season), he also addresses the team's most pressing need. Mostly, it's realistic.
Fans have been clamouring for the return of another former Raptor, Chris Bosh, who expressed interest in making a comeback on ESPN last week. The 33-year-old hasn't played in an NBA game since 2016, when a recurring and possibly life-threatening blood clotting issue put an abrupt end to his time in Miami. As you'll recall, he also thought he could play a couple years ago, which was the cause of friction between his camp and the Heat organization. Unless his condition has drastically improved since then – and that's not believed to be the case – it's hard to envision Bosh getting the medical clearance he'll need to resume his career.
Elsewhere, forward Channing Frye – another player of interest – is out indefinitely after undergoing an appendectomy, although the Lakers aren't expected to let him go anyway. Hawks stretch-four Ersan Ilyasova would be a great fit but, like Belinelli before him, he'll be looking for guaranteed playing time if Atlanta grants him his release. Ilyasova is only 30 and is playing over 25 minutes a game for the Hawks, so it's unlikely he'd be content with an in-case-of-emergency type role off the bench.
That might not be as tough a sell for Afflalo, who is already playing sporadically, is on the downside of his career and hasn't made it past the first round since his rookie year a decade ago.
Maybe he is reinvigorated upon joining a contender and maybe he'd help them in the event of an injury or if Anunoby and Norman Powell falter down the stretch. At worst, he'd be a welcomed addition for fellow Compton-native DeRozan, bring some veteran leadership to an otherwise young locker room and give Casey another shooter at the end of the bench. There's no harm in it.