Franson, Chiasson likely to sign NHL deals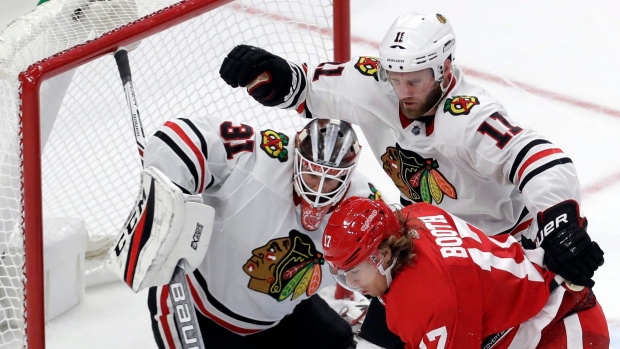 Defenceman Cody Franson and winger Alex Chiasson are coming off professional tryouts and both are "more likely than not" to sign NHL deals at some point this week, according to TSN Hockey Insider Bob McKenzie.
Franson, 30, signed a PTO with the Chicago Blackhawks this summer after spending the past two seasons with the Buffalo Sabres. The Canadian scored one goal and added three assists with a plus-5 rating over three preseason games.
Franson is coming off a two-year, $6.65 million contract and has played 527 career NHL games with the Nashville Predators, Toronto Maple Leafs and Sabres. He netted three goals and 16 assists over 68 games in 2016-17.
The Blackhawks placed veteran defenceman Michal Rozsival on long-term injured reserve on Monday.
Chiasson, 27, played with the Calgary Flames in 2016-17 (12 goals, 12 assists), but was unable to get a contract this off-season. As a result, the Montreal native signed a PTO with the Washington Capitals and scored one goal with one assist over four preseason contests.
He made $800,000 with Calgary last season.