Getzlaf returns to Saskatchewan, signs with Roughriders' practice roster
Presented by: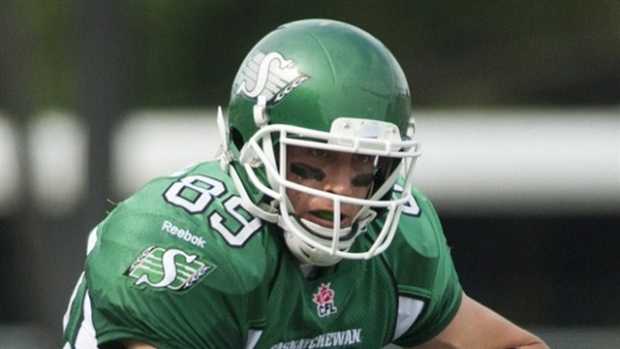 Chris Getzlaf has returned to Saskatchewan.
The Roughriders announced Monday the team has signed the veteran receiver to their practice roster.
Getzlaf, 34, has spent eight of his 11 seasons in the CFL with his hometown Roughriders.
Getzlaf's best seasons came in Saskatchewan, including two 1,000-yard campaigns and one with 10 touchdowns.
Getzlaf played eight games with the Edmonton Eskimos this season, recording five receptions for 43 yards and a touchdown.