Gudas won't face discipline for Wideman hit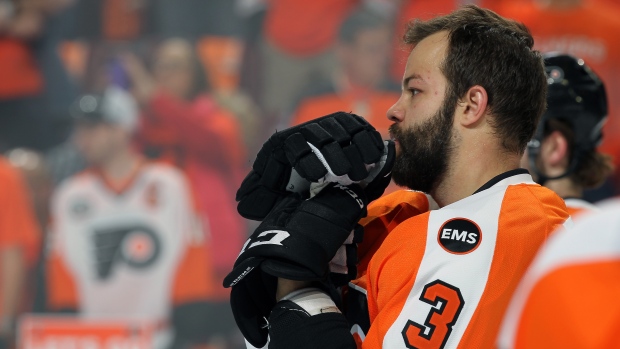 Philadelphia Flyers defenceman Radko Gudas will not face league discipline for his Thursday night hit on Ottawa Senators defenceman Chris Wideman, an NHL Spokesman told Dave Isaac of the Courier-Post Friday.
Gudas was given a five-minute major and a game misconduct for charging after the third-period hit on the Wideman. Matt Read served the major, which the Flyers, down 5-2 at the time, managed to kill off.
Wideman had to be helped off the ice and did not return to his team's 5-4 victory. However, Senators head coach Guy Boucher said after the game Wideman was not injured and could returned to the game.
TSN Director of Scouting Craig Button said after the game he believed Gudas delivered a clean hit and was ejected based on his reputation.
Gudas picked up his first assist of the season against the Senators on Thursday night. He owns a plus-4 rating with 40 penalty minutes through 10 games.