Habs' Byron leaves with upper-body injury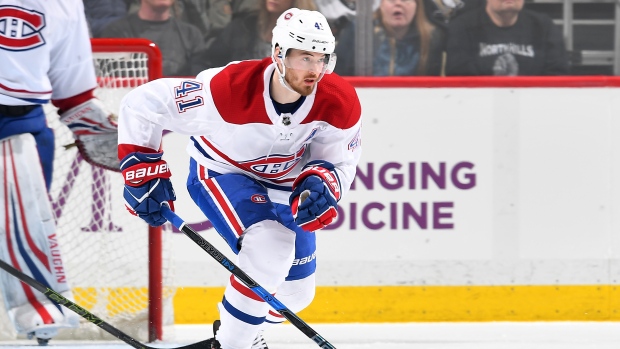 Montreal Canadiens forward Paul Byron left Sunday's matchup against the Edmonton Oilers with an upper-body injury and did not return.
He appeared to suffer a left shoulder injury after being hit into the end boards in the second period. The Canadiens would go on to win 4-3 on an overtime winner from Jonathan Drouin.
Sunday was Byron's second game back after serving a three-game suspension. Prior to his exit, Byron had an assist in 8:53 of ice time. He will be re-evaluated on Monday.
Byron has 10 goals and nine assists in 35 games so far this season.
Following their matchup with Edmonton, the Habs will be back in action on Tuesday against the Anaheim Ducks.