Habs' Price elected to remain in net vs. Wild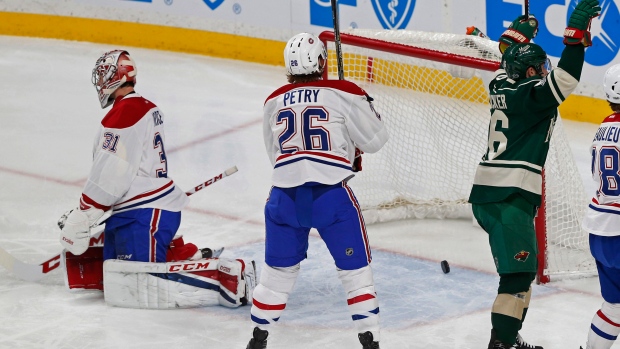 Montreal Canadiens head coach Michel Therrien has faced criticism after Carey Price remained net for all seven goals the Canadiens allowed against the Minnesota Wild on the Thursday night.
However, it was Price who made the decision to remain in the net when given the opportunity to exit with his team down 4-0 after 40 minutes.
"I'd rather just stick it out," Price said after the 7-1 loss. "Nobody else has the opportunity to get pulled from a game."
"Regardless of what the score is, in any situation, I just try to focus on my next shot," Price added. "Whether it's 7-0 or 1-0, it doesn't matter to me. It's a very disappointing result but it's over now."
Therrien confirmed Price had the option to spend the third period on the bench, but chose to play the final frame.
"(Goaltending coach) Stéphane Waite went to talk to him after the second period and we discussed it with the coaching staff," said Therrien, per the Montreal Gazette. "Carey wanted to stay in there and I respect that decision and even more I appreciated the fact that he wanted to stay in there.
"It was a tough night and we're all in this together and we're all suffering as a team, It's that simple."
Earlier this season, Price's backup, Al Montoya, remained in net for all 10 goals allowed in a 10-0 loss to the Columbus Blue Jackets.
Therrien blamed fatigue on the team's latest blowout loss, calling for the group reset and prepare for the next contest on Saturday.
"It's a demanding part of the schedule for us at this time of the year and it caught up to us tonight," Therrien told the Gazette. "It's never easy and we played a really good hockey team. All we can do is forget about it and concentrate on our next game Saturday against (the New York Rangers)."
Despite the loss, the Canadiens (26-11-6) sit first in the Atlantic Division with 58 points. Montreal owns a nine-point lead over the Boston Bruins, who sit second in the division.