Habs sign Julien through 2021-22 season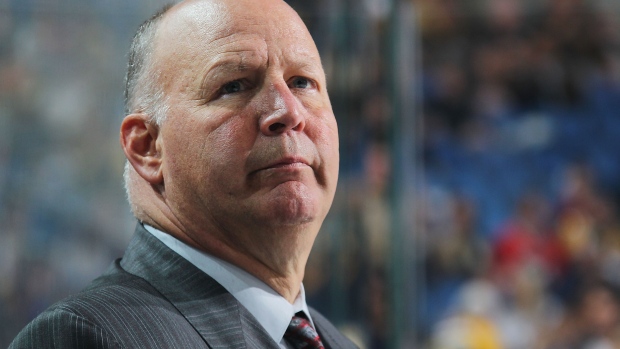 The Montreal Canadiens signed Claude Julien through the 2021-22 season when he was hired as head coach on Tuesday.
According to TSN Hockey Insider Pierre LeBrun, starting next season, Julien will make $5 million per year for five seasons.
At $5 million per year, Julien will rank as the league's third-highest paid coach - behind Mike Babcock ($6.25 million) and Joel Quenneville ($5.8 million).
Julien had two years remaining on his contract at $2.5 and $3 million when he was fired by the Boston Bruins last week.
He ranks ninth among active coaches in NHL wins - 21st all-time - with 538 in 997 games behind the bench.