Halladay was one of baseball's best competitors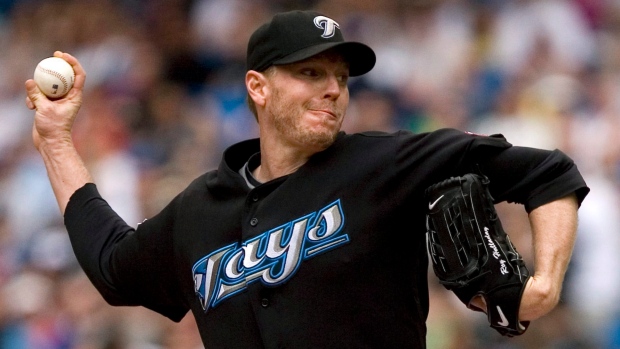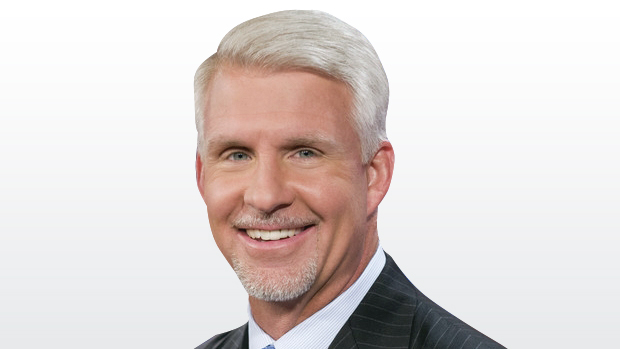 Roy Halladay was a Hall of Fame-calibre pitcher.
He had a 203-105 career record with a 3.38 ERA. He was a fierce competitor and a workhorse. He took the ball in his starts planning to finish each one. He led the league in innings pitched four times. He had 67 complete games, leading the league seven times in that category. He is one of six pitchers to win the Cy Young Award in each league. He also finished second in voting twice and third once.
He was one of the game's best competitors ever. He attacked hitters, pounded the strike zone and never backed down. He had his appendix removed and was back pitching in just under three weeks. Halladay dared the best to beat him. They rarely ever did. He made even the best hitters look bad. He pitched to win and loved his job.
But here's the thing: Halladay was a better person than he was pitcher. He was a dedicated husband and father who loved his family more than anything else. He coached his boys, teaching them to excel in the game he loved.
There aren't many people who are universally respected. Halladay wasn't like the rest of us. Everyone he came in contact with respected him. It is absolutely amazing. There was nothing fancy about him. He was down to earth. He worked hard for everything he ever achieved. He never took his ability for granted. He worked hard to maximize his God-given talents.
And now he is gone. What a tragedy. We lost one of the great ones. Baseball, as it always does, is rallying around the Halladay family. They will have tons of support to help overcome and survive this tragedy.
Halladay's sons will surely hear stories about the impact their father had on others. To me, the things that clearly defined him as a man are the same things that defined him as a pitcher: the ability to overcome adversity and consistency in approach and demeanor.
As a rookie, Halladay nearly threw a no-hitter in the final game of the 1998 season. He gave up a home run to Bobby Higginson of the Tigers with two outs in the ninth inning. It built high expectations for him for his career, but it didn't go that smoothly.
He had a 10.64 ERA in 2000 and found himself demoted to the minors to start the 2001 season. It looked like his career was going to be over before it ever got truly started.
But Halladay went down to the minors and fought. He worked. He remade his delivery and found something that worked. It improved his velocity, movement and confidence. His competitiveness never wavered. He never felt sorry for himself. Once he made the necessary adjustments he locked it in. He repeated it over and over again. He learned to consistently and continuously release the ball from the same spot, regardless of whether it was his two-seam fastball, cutter, slider, curveball or changeup.
It was this consistency paired with his extraordinary movement which made him so tough to hit. He deceived hitters. He overpowered hitters. He dominated hitters. He induced soft contact at-bat after at-bat.
Halladay's demeanour on the mound never changed either. He was consistently in attack mode. He never hung his head. He pounded the strike zone and dared hitters to put the ball in play. He had no fear.
As a teammate he was quiet, never wanting to draw attention to himself. But that didn't mean that he was disengaged. He was connected to everything going on around him. He made everyone he interacted with feel seen and heard. His teammates all revered and respected him. He has been described as "your favourite player's favourite player."
Let that sink in. Fans loved him, executives coveted him, but players wanted to be him.
Halladay was consistently great. Great as a player. Great as a teammate. Great as a person. Great as a husband and father. The healing process with be long and painful for his family. At some point they will draw upon Roy's heart, fight and ability to overcome. They will draw upon his consistency. Do it every day and they will find their answers. In the meantime, we pray for them.
Handing out the hardware
It's MLB award season. It's time to hand out the hardware. The Gold Glove and Silver Slugger Awards have been handed out, while Rookie of the Year, Cy Young, Manager of the Year and MVP Awards will be announced next week.
The way the 2017 season went for Toronto means there won't be many Blue Jays winning awards. However, Marcus Stroman was honoured as the best defensive pitcher in the AL, dethroning Houston's Dallas Keuchel, who had won the award the two preceding seasons.
It isn't often that we talk about defensive range for pitchers, but with Stroman it's applicable. He's an extraordinary athlete who pounces off the mound like a cat. He can move to the third-base line and plant and throw to first. He can cut off a slow roller to the first-base side. He was a part of six double plays this season.
Stroman tore his ACL while fielding a bunt during a spring training practice in 2015. Not only did he return faster than anyone thought humanly possible, he now thrives in an area that jeopardized his career. Impressive stuff.
Looking ahead to next week's awards, here are my predictions:
Monday – Rookie of the Year
American League: Aaron Judge will be the easy and likely unanimous winner of the award. He led the AL in runs scored and walks, and was second in OPS, homers and RBI. Plus, he led all of baseball in likeability. He has a shot at AL MVP too. One thing is clear: he'll win more trophies in his career.
National League: Cody Bellinger wasn't promoted until April 25 and only played 132 games but still slugged 39 home runs and 97 RBI. He played some outfield but mostly first base, which is his best position. He will win a Gold Glove someday in addition to MVP Awards.
Tuesday - Manager of the Year
American League – A.J. Hinch will likely win the award over Terry Francona and Paul Molitor. The Astros won 101 games, second most in the AL. Hinch managed to work around a lesser pitching staff that only blossomed after the addition of Justin Verlander at the end of August. He's a thoughtful, intelligent man who blends people skills with analytics. Personally, I would have voted for Molitor. The Twins gained 26 games in the standings form 2016 to 2017 and shocked everyone by making the playoffs.
National League – Dave Roberts will likely win the award over Torey Lovullo and Bud Black. Roberts led the Dodgers to baseball's best overall record and what could have been a historic season. Despite their late-season swoon, he'll get the appropriate credit. Again, I would vote for someone else. Lovullo, a rookie manager, did a remarkable job with tightening up the fundamentals in Arizona. They won 24 more games this year than last.
Wednesday – Cy Young
American League: Cleveland ace Corey Kluber will win his second award. He led the AL in ERA, WAR and was tied for the most wins. He had the lowest opponent's batting average and WHIP. He had the best strikeout-to-walk ratio and the fewest walks per nine innings. He dominated in almost every category.
National League: Max Scherzer will edge out Clayton Kershaw. Kershaw had a better ERA than Scherzer and won more games as well. Scherzer had a better opponent's batting average, WHIP and more strikeouts, but Kershaw outpitched him. But he made four fewer starts and logged 25 fewer innings than Scherzer and that will be the difference. Scherzer will win because of a greater volume of work.
Thursday – MVP
American League – Jose Altuve will edge out Aaron Judge. Altuve was the better all-around player on a more consistent basis this season. Judge obviously had an impactful season with his 52 homers and 114 RBI, but he hit .228 after the All Star break and struck out 99 times in 241 at-bats. Altuve hit below .300 in only one month (September .298). He won the batting title. His consistency gets the nod over the impact power.
National League - This is probably the most closely contested vote. All three finalists have a case to win the award. Paul Goldschmidt (.297/.404/.563) is the most balanced candidate, while Giancarlo Stanton (59 HR/132 RBI) the most impactful and Joey Votto (.320/.454/.578), the most consistent. Votto should win the award as he had the best season of the group. He had more quality at bats than the other two.