Hanzal signs three-year, $14.25 million deal with Stars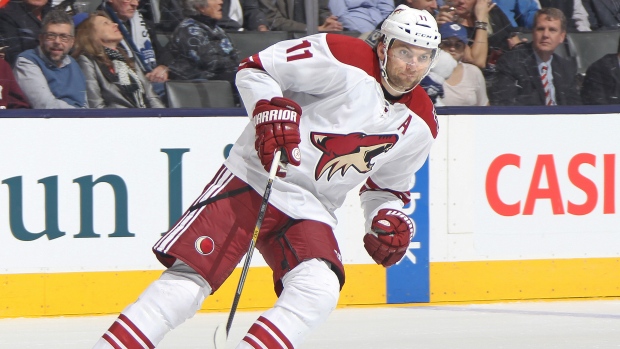 Veteran centre Martin Hanzal has signed a three-year, $14.25 million deal with the Dallas Stars, according to TSN Hockey Insider Bob McKenzie.
Hanzal split last season between the Arizona Coyotes and Minnesota Wild and finished with a combined 20 goals and 19 assists in 71 games. After being acquired by the Wild ahead of the Trade Deadline, Hanzal produced four goals and nine assists in 20 games.
The 30-year-old is coming off a five-year, $15.5 million deal he signed with the Coyotes ahead of the 2011-12 season.
Hanzal, who was drafted 17th overall in 2005, had spent his entire career in Arizona prior to his move to Minnesota for the stretch run.
The Stars have also signed veteran forward Brian Flynn to a one-year, two-way contract.Flynn had six goals and four assists in 51 games for the Montreal Canadiens last year.