Hasselborg, Mouat capture first Euro titles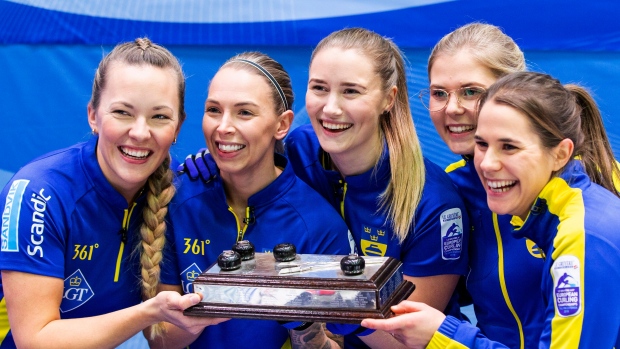 A pair of elite-level European rinks accomplished career firsts on Saturday as Scotland's Team Bruce Mouat and Sweden's Team Anna Hasselborg won their first European Curling Championships in dramatic fashion from Tallinn, Estonia.
World No.1 Team Hasselborg, who are on top of the curling mountain after winning gold at the Winter Olympics in February, edged Switzerland's Team Silvana Tirinzoni by scoring two points in the 10th and final end for the 5-4 victory.
The team of skip Hasselborg, third Sara McManus, second Agnes Knochenhauer and lead Sofia Mabergs had lost in the Euro final the past two seasons.
Germany's Team Daniela Jentsch beat Team Alina Kovaleva of Russia in the bronze medal match.
On the men's side of the draw, the young Scottish squad lead by 24-year-old Bruce Mouat claimed their first career Euro title by beating four-time defending champions Team Niklas Edin of Sweden.
Mouat held a 6-5 advantage going into the last end without hammer, but surprisingly stole three in the 10th to take the game 9-5.
The result halted Edin's attempt at five consecutive European championships and seven for his career.
Team Joel Retornaz of Italy topped Germany's Team Marc Muskatewitz in the bronze medal game.